Let's face it. Just about everyone is on the internet. There's no shortage in the influx of innovative technologies, either. Over the past ten years, the number of people signing in, logging on, and checking email and Facebook has grown by leaps and bounds.
Computers are used in every walk of life. It seems like one can't take a step without 'photobombing' someone's 'selfie' or skyping a blog from a" bff".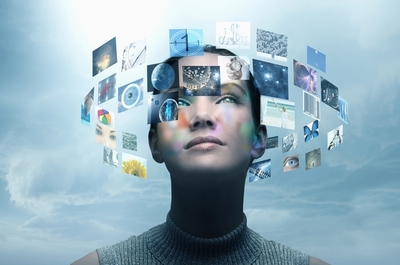 Photo Credit: Kentika.net
But what about those who have refused to get wired up, linked in, or Facebooked? It is true there are few people every day, but let's look at the numbers.
In 2013,
Over nine out of every 10 households have computers and seven of 10 have internet access in their homes.*
Nearly two thirds (65.1%) over the age of 65 reported using computers, and nearly half of that (31.8 %) were already using smart phones and other hand-held devices.*
U.S. families reported computer ownership of about 83.8 percent, with total families having a desktop or laptop computer is about 78.5 percent, and handheld computer usage is about 63.6 percent (US Census)
These tech skills are learned, not grown. The person that wants these talents must develop them. The good news is that the basic skills one needs to begin are easier to get than ever before. Even if you don't know what you need to know, as the commercial used to say, "There's an App for that".
Fundamentally, there are three basic areas that are critical
Word processing, for creating written documents software like Word or WordPerfect.
Spreadsheets, data-handling software like Excel or Lotus 1-2-3
File Handling and data management, for tracking and maintaining files like Photobucket, Shutterfly, or Flickr.
No shortage in technology, but time
Web resources like GCF Learnfree or YouTube can walk you through the very core skills on your own time, at your own pace, and on virtually any platform. These are often difficult to locate, and take time to find a training form you can identify with.
Local community colleges and adult learning programs can give over-the-shoulder hands-on training guidance. These programs are free, or have a small fee for the training, but may be too simplistic or general for your specialized needs.
Paid or complimentary programs by software manufacturers like IBM or MAC. These are usually proprietary, so the knowledge may not always transfer to your own system.
Paid tutorials through the internet from online learning not only provide the basics, but offer Excel classes, Word processor use, and personalized attention and assistance.
Proactively acquiring skills for career improvement
Picking up the basics will not only give you the keys to higher efficiency in this new high-tech landscape, you will also be introduced to a greater desire to learn, because each of these skills begets new ways to use them, new reasons to learn more, do more!
Word processing skills will increase your ability to express yourself through writing. Picking up skill through excel classes will enhance your organizational skills, and improved handling of your photos, well, is its own reward.
Of course, continual learning and expanding your knowledge and proactively acquiring skills necessary to take your career to the next level will also improve your marketability in the workplace.
Employers look for workers who advance themselves through web resources like YouTube and TED, and some even offer tuition assistance for those that choose to attend on-line courses like ITT Technical or DeVry University, or take local university or tech school classes. Any self-improvement efforts are rewarded in the workplace.
Now consider more than work and school. We can now start to really take advantage of this new knowledge.
The wireless world means we now have control of everything from lighting to garage door openers and home security, all from our computers. Laptops can control lighting; Tablets can update schedules and timelines.
This means you'll never miss another appointment, pay too much for electricity, or pay too much at the drug store. Certain medical plans are even allowing patients to see their doctors through the internet from miles away.
Take advantage of the benefits of our technology. Knock out some training videos on YouTube or eHow. Cash in on college classes and specialty schools. Visit and join community courses or adult advanced education sessions.
Perhaps you are already savvy. You knew where to go to get good information. But no doubt, you know someone else who could use a good dose of technological training.
No matter how you look at it, developing your computer skills just adds up to a better life. So, the question is, how did you learn your special set of skills?
What benefits have you received from these kinds of resources, and how would you go about helping your friends and neighbors get just a little bit more tech savvy?