This is part of the #CareerAdvice series - featuring successful professionals who share their advice to people who would want to take their career to the next level.
How does one switch careers and eventually really pursue the things that will give them joy? Advertising executive Acee Vitangcol of Di9it, the digital arm of DM9JaymeSyfu, shares the importance of keeping your eyes on the prize and bounce back whenever you're face with challenges in your career.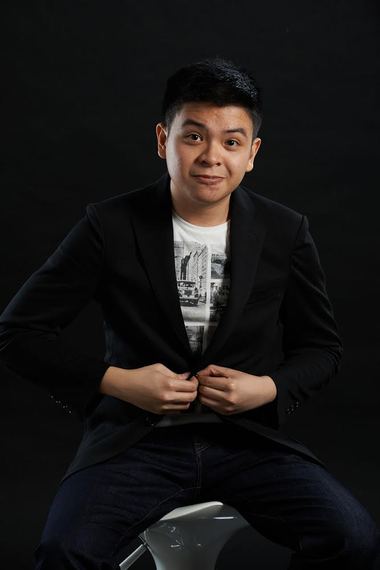 Acee Vitangcol, Director of Social Media at Di9it / DM9JaymeSyfu
Can you tell us a bit about how you started your career? What are some of your best moments in your professional life?
I've always had my eyes set on marketing but, given that my course (AB Social Sciences), as well as my first jobs (as a social worker for an NGO and a research assistant for a university), were totally unrelated to the industry, I had to work my way towards getting my foot in the door, so to speak. It started with me gradually shifting my career as I took on a market research gig to serve as my crash course on the industry.
Alongside my day job, I also enrolled in a digital marketing program which allowed me to be a certified digital marketer at the end of the one-year, 13-module diploma course. It was during this time that I had the chance to work closely with amazing people in the digital industry. Had it not been for these people, I would not be able to find myself here where I am at right now.
Forced to pick just one, I would say that my involvement in the largest broadcasting network in the Philippines allowed me the most memorable moments in my professional life. I was a digital strategist for said network and I was assigned what seemed to be a very arduous task of doing the digital strategy for the network's coverage of the 2013 Philippine elections.
It was during that time that I took the chance at creating a social media tracker which allowed voters to compare and contrast their senatorial candidates in terms of following, mentions, sentiment, and search interest, among others. Of course, that was but one of the many things I and my team had planned for what turned out to be the largest coverage of the Philippine elections to date. I'd like to believe that what we managed to roll out had an impact on how the Filipino people voted.
If you could advise your 20-year-old-self today, what would tell him?
Hey, 20-year-old pimply, socially-awkward me, good news: you'll (partially) outgrow the pimples. Bad news: you'd still be socially awkward six years into the future. But, no worries, though, as your social awkwardness would find solace, ironically, in social media - provided, of course, that you don't lose your focus. Eyes on the prize, Acee. The view here is great.
What has been the most valuable advice you've ever gotten when you were facing challenges in your career?
Months after college and into my first job, I was at a loss on where I should go next. I wanted to pursue marketing but I had my doubts on whether I had the necessary skills to take this road. After all, I was no Marketing graduate and I felt deep down that there was no place in Marketing for a sociologist like me. That was when a university professor told me, "do try.
The industry could really use a different perspective". It's been five years since then and, needless to say, his words were motivation enough to get me where I am now.
What would you advice the millennial just starting with their career or aiming to take their careers to the next level?
- Never be afraid to fail. You'll stumble along the way - and who wouldn't, really? - and you'll end up loathing yourself far longer than you should but trust me when I say that failure is good.
Get up, dust yourself off, and try again. Nothing is ever too huge a failure for you not to be able to bounce back.
- You are at a most wondrous time when information once limited to an elite few is now available at a tap of a finger. Take in as much as you can but never accept it for what it is. Be a sponge, they would say. I'd rather you be a sieve.
To learn more about Acee Vitangcol, connect with him on LinkedIn or Twitter.
Watch out for the next post on my #CareerAdvice series and be sure to connect with me on Twitter @jonharules and my blog, Social Media in Asia.