This is part of the #CareerAdvice series - featuring successful professionals who share their advice to people who would want to take their career to the next level.
With double major in Finance and Management, it wasn't difficult for Charles Pascalar to get interviews in local banks. However, most of these jobs don't seem to pay well. Determined to start his career in a lucrative industry, he applied for a job with an oil company where he started his career.
Ten years later, the hiring manager shared with him what made him stand out despite not being "the best" candidate during the interview. He was willing to do and give more than what's expected of him.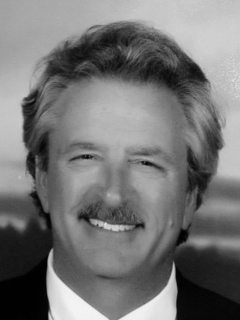 VP of Marketing at Payless ShoeSource
Can you tell us a bit about how you started your career? What are some of your best moments in your professional life?
While finishing up college with a double major in Finance and Management, I was interviewing on campus corporations and had opportunities at a variety of local banks which offered great titles, but little money.
After surviving on macaroni and cheese and hot dogs throughout college I was more interested in a better salary than a title and accepted my first real job with an oil company in Texas.
The hiring manager told me 10 years later why he hired me. He said I wasn't the best candidate, did not do the best in the interviews, but after my interview was over, I went home and typed (yes typed) a letter to him that explained that I gave more than fair day's work for a fair day's pay and hiring me would be a great decision.
This was pre-email and I was the only one that made the extra effort. That is a trait I have tried to continue throughout my career...Giving more than is expected.
I have had so many great moments in my professional life, but the ones that come to mind now are the ones where my team really delivered and surpassed all goals set for them. In one role, I had the bottom 10% of sales representatives in the company, reporting to me. 12 months later, the same people were considered in the top 5% of sales representatives.
A different team launched a new Loyalty program 5 months ahead of schedule and in multiple countries. Another team was able to negotiate an incredibly favorable contract with forward looking tools that allowed my company to leap several competitors.
These were moments defined by the individuals on my team who believed in a vision and allowed me to get out of their way while they made it work.
For one of my own professional moments where the work was only done by me, I inherited the sponsorship of a NASCAR team that had finished very poorly in 3 previous years' worth of competing. The season was ending and the owner decided against racing again, the agency supporting our efforts resigned our account, and the major person running the program left our company.
I had to learn everything in a few weeks, support our wholesale accounts that wanted us to continue in the sport, find a new team, convince our CEO to go forward, and change what was considered a losing proposition. There were three competing views on what we should do as a sponsor.
My view was find a new team and run a full race schedule; my boss wanted to run a partial race schedule; and his boss wanted to get out of the sport completely. The CEO approved my proposal and told me it was because I had passion and conviction about what I was proposing and believed I could make work.
The next two years we won back to back NASCAR Championships!
If you could advise your 20-year-old-self today, what would tell him?
Listen to other people's ideas more. People have such great thoughts that allowing them to share them only make you a better leader and makes your projects develop better. You don't have to know everything.
What has been the most valuable advice you've ever gotten when you were facing challenges in your career?
When I was in my 30's, I had a new boss and it was time for my first annual performance review with him. He told me I was doing a great job and said he only had one question for me. "What do you want to be when you grow up?" He meant what was my career path and goals? Frankly I hadn't given it much thought as I was enjoying what I was doing and quite happy. I started thinking about it and it really affected my thinking and future career decisions. I have been with a few other companies since and each one was better than the previous as each one helped me grow as a leader and as a person.
What would you advise the millennial just starting with their career or aiming to take their careers to the next level?
Find your passion. Find a career that fits your lifestyle vs a lifestyle that fits your career. You spend so much of your waking hours working that you need to enjoy what you are doing, have fun, and know you are making a difference. If you dread going to work every day...you are in the wrong position or company. Take charge of your own future and make whatever changes you need.
Get more insights and learn from Charles by connecting with him on LinkedIn and Twitter.
Enjoyed this? Watch out for the next #CareerAdvice series, or let me know who else needs to be featured next! Connect with me on Twitter and LinkedIn.