This is part of the #CareerAdvice series - featuring successful professionals who share their advice to people who would want to take their career to the next level.
Fresh from the success of her previous startup, there's no stopping the millennial entrepreneur Clara Chen to conquer the next challenge - being the CEO of the influencer marketing and content management platform in Asia Pacific, Influr.
She's no newbie in the digital marketing and publishing space having started her career in 2004 with media conglomerates in the Asia Pacific such as Fox, Viacom and Channel News Asia.
At the age of 27, she had a taste of what most entrepreneurs could mostly only hope for - successful exit from her first fashion startup. Not resting in her laurels, she's now off to carving another success in an industry she's had more than 10 years of experience in and allowing brands and influencers take part in digital conversations that help boost creativity and productivity at work.
Clara shares with us the importance of determining one's passion, getting other involved in the process and how staying ahead of the culture helps entrepreneurs create it.
Can you tell us a bit about how you started your career? What are some of your best moments in your professional life?
I started in the digital media industry across Southeast Asia in 2004, had the privilege to work in media conglomerates like Viacom International Media Networks, Channel NewsAsia and Fox International Channels since. It was early days for digital media in 2004, and I was fortunate to have the opportunity to grow and learn with the industry.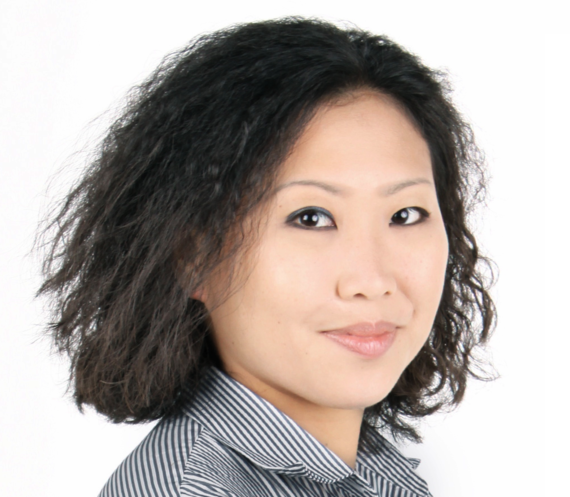 Clara Chen, CEO at Influr
Out of pure passion, I left the industry for 2 years to start out on my own in my first fashion startup adventure in 2009. I moved to London to work with fashion designers in major European Fashion Weeks, and learnt about cultural sensitivity and small business innovation.
In 2013, when I turned 29, I ventured into marketing technology and founded influr.com on a simply philosophy - to give the rewards and recognition back to content creators. The hook for influr.com is making our users money, and giving them the opportunity to become microentrepreneurs through content creation.
The best moments in my professional life are made up by the people around me - bosses who became friends, neighbors who turned into advisors, amazing co-workers who supported my vision and great mentors to guide me through each journey. I also really enjoyed working with people who create things for a living - in whichever discipline - their energy and passion can be infectious. I hope that I'll have the opportunity to do the same for other young entrepreneurs in the future.
If you could advise your 20-year-old-self today, what would tell her?
Not all of us will change the world, but we can all build a network of people who are going to change it.
What has been the most valuable advice you've ever gotten when you were facing challenges in your career?
Don't be afraid to ask for help.
What would you advice the millennial just starting with their career or aiming to take their careers to the next level?
For millennial just starting with their careers or aiming to take their careers to the next level, I'll urge them to venture out into the world and find out more ways of doing things. With the internet, the world has shrunk and therefore we should widen our horizons by leaving our comfort zones.
We should take risks in our careers as early and as often as possible. We are all a sum of our experiences, and they give us a better worldview and perspectives.
Everything is made slowly and in pain. The only way to success is keeping to a plan, however difficult it may be. So stick to a routine and just show up everyday.
All the hype about innovation is really the result of collaboration. Sharing allows us to be more free, more flexible, less limited and more democratic, and the most brilliant idea is born from a multitude of good ideas. Don't be afraid to share your idea, no matter how good or bad you think it may be. The more you engage others in it, the more they can help you formulate and validate your idea, and the more you can learn.
Finally, stay ahead of the culture by creating the culture.
To follow Clara Chen's journey, connect with her on LinkedIn and Twitter.
Watch out for the next post on my #CareerAdvice series and be sure to connect with me on Twitter @jonharules, LinkedIn and my blog, Social Media in Asia.