This is part of the #CareerAdvice series - featuring successful professionals who share their advice to people who would want to take their career to the next level.
How does one get a job at one of the most exciting tech startups in the world such as HootSuite? Crystal Jiang shares with us her advice for those who are just starting their career - have a mentor, keep hustling and be persistent.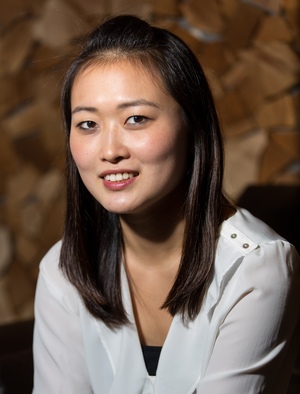 Crystal Jiang, Community and Special Project, APAC at Hootsuite Media
Can you tell us a bit about how you started your career? What are some of your best moments in your professional life?
I had informational interviews with professionals in different industries to find out social media is where my interest lies. I then applied for an internship at Hootsuite, one of the top social media companies in town, and started my journey.
When I first joined Hootsuite, it was still a startup company and I enjoyed every minute growing with it - I got to touch different expects of a business. There for sure were frustrations and setbacks. However, those moments are the ones taught me how to be patient and persistent.
If you could advise your 20-year-old-self today, what would tell her?
Get out of of your comfort zone. Whether it's an internship, a new hobby, or a new travel destination, all these experience help unveil what your true passion is.
What has been the most valuable advice you've ever gotten when you were facing challenges in your career?
Talking to your mentors. It's important to find a mentor, who usually has similar experience before and will be able to give you new perspectives on solving challenges.
What would you advice the millennial just starting with their career or aiming to take their careers to the next level?
Keep hustling. Hard work does get paid off. Especially if this is something you are passionate about, work won't feel like work any more.
Follow Crystal Jiang's career journey by connecting with her on Twitter and Linkedin.
Watch out for the next post of the #CareerAdvice series and be sure to connect with me on Twitter @jonharules, LinkedIn and my blog, Social Media in Asia.