This is part of the #CareerAdvice series -- featuring successful professionals who share their advice to people who would want to take their career to the next level.
We all have to constantly face challenges in our careers, especially those who are just starting up. So I thought what would be better way to learn than from those who have been through a lot of challenges and been able to overcome those with series of sweet triumphs along the way.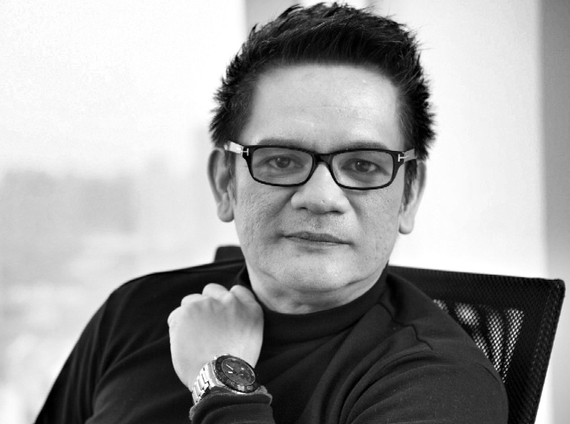 Eduardo Mapa of Havas Media China
I've caught up with Eduardo Mapa, the Chief Executive Officer, Havas Digital of Havas Media China. He's the man who started his career as a sales and marketing person and eventually becoming one of the pioneering and most respected advertising professionals in the Philippines and the whole Asia Pacific. Having worked in one of the most challenging industries, here's some golden nuggets from the interview.
Can you tell us a bit about how you started your career?
I started my career in advertising by some quirk of a chance. I was previously in sales and marketing for a tourism magazine based in Cebu City, Philippines. I've always been fascinated with the roller coaster world of advertising but never thought I'd come into the industry this way.
One day, some 20 years ago, I had set a sales meeting with the head of a global ad agency based in Cebu. During those days, setting up a schedule with a general manager was not often easy. So, I prepared hard for my sales pitch knowing that I ought to make the best of this chance.
And on that day, just moments after I wrapped up my sales presentation, he looked at me and offered me a job! Instead of walking away with a sale, I ended up with the door key to the advertising world. The rest as they say, is history. While my roots have always been in a creative agency, I have been privileged to have cross over to public relations, digital and into media. My 18 years in the Havas network has led me to stints in Singapore, India and now in China.
What are some of your best moments in your professional life?
I love the challenge of building winning teams. And when we accomplish much with just little to work on, these are the moments that give me a head rush.
A.) In 2003, I went back to Manila after a stint in Singapore office to form a team to handle the P&G's soap brand - Zest. We went to help the brand double its sales in just 14 months and were given recognition by global P&G Zest as the "best team in worldwide Zest league".
B.) In 2008, I formed the Media Contacts. A digital agency with a rag-tag team of 11 young mavericks that I hand picked and mentored. The team of 11 not only won the trust of Unilever at that time, but went on to become the first back-to-back Media Agency of the Year (AOY) at the Philippine Advertising Congress' Araw Awards, beating the bigger and more established ones. We won our first AOY on our first year.
C.) International Jury duties, I would like to believe, is one that most advertising executives would be honoured and privileged to be part of.
To be chosen by the China Advertising Industry to be a Media Jury for the 2014 Cannes Lions Festival was momentous for me.
Most meaningful however, was when I was given the honour to be part of the jury panel in selecting China's representative to the 2014 Young Cannes Lions. Leading the media jury panel that selected two young Chinese future talents that went on to win Gold for China was a fulfilling and humbling experience.
.
If you could advise your 20-year-old-self today, what would tell him?
Life is a marathon not a sprint, Ed. Don't be in a mad rush to accomplish so much in a short period of time. In the end, how you play the long game that matters most.
What has been the most valuable advice you've ever gotten when you were facing challenges in your career?
Bob Schmetterer, former Euro RSCG (now Havas Worldwide) global chairman once said " The future belongs to those who dare to be first."
The journey of being first, where no one dares to go, is never for the faint-hearted. And I constantly use this quote to remind myself to slug it out through the challenging times.
What would you advice the millennial just starting with their career or aiming to take their careers to the next level?
Be Like A Sponge.
Learn as much as you can. Distill and filter those learning. Fill up your knowledge knapsack. Someday, those learning nuggets in your knapsack will come handy. Never say you've learned enough, for life is a continuing learning journey. Up to now, I still want to learn more. I ask. I seek. I search. I discover.
Never be afraid to experience life in the trenches.
The experience of succeeding while having so little to work on, will not only sharpen one's skill sets but also give a new perspective when one has more than enough. Surviving and winning battles in the trenches makes one, battle scarred so to speak. These experiences shape good generals in the future.
Have the courage to be true to who you are.
All my life, I've always been an underdog. My story is an open book. I've encountered so many critics and doubting Virginias along the way. They never deterred me to focus on my style and my passion. I've made my mistakes and learned from them. But I never let go of who I am. So, embrace who you are - with all the faults and strengths. Improve thy self but stay true to you.
Watch out for the next post on my #CareerAdvice series and be sure to connect with me on Twitter @jonharules and my blog, Social Media in Asia.