This is part of the #CareerAdvice series -- featuring successful professionals who share their advice to people who would want to take their career to the next level.
What's the main formula for career growth and advancement? While there's no one-size-fits-all formula, Faizolhardi Zubairy, Head the Digital Media at PETRONAS Dagangan Berhad, shares how his journey from Information Technology to eventually digital marketing has been the results of him constantly stretching his limits and the importance of learning soft skills.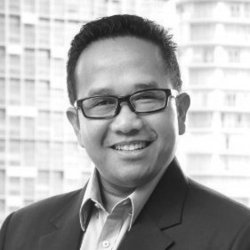 Faizolhardi Zubairy, Head of Digital Media at PETRONAS Dagangan Berhad
Can you tell us a bit about how you started your career? What are some of your best moments in your professional life?
I was an IT graduate and my passion has always been the Internet. I started off as an intern and my primary role was as a web programmer. Then I slowly ventured into different aspects of IT world such as networking, IT service management and the likes.
I was lucky to have had good mentors and the opportunities to explore and learn from the team. From the onset, it was never about the job, title or salary. It's about feeding my passion and hunger to learn and connect with the subject matter experts in their respective fields.
One of the best moments in my professional life was after the internship. I joined a visionary company, powered by a bunch of passionate people who wanted to build the first digital entertainment hub in 1999.
It was a lean set up and we had to be innovative to optimize our resources to run the show. The business didn't take off due to lack of funding and infrastructure, but the experience and connection gained was invaluable.
This was where I fell in love with digital media.

If you could advise your 20-year-old-self today, what would you tell him?
I would have told myself to take more risks early in my career. By taking risks, you are forced to learn, whether you succeed or fail.
You need to always push yourself outside your comfort zone. Nothing changes if you are not taking risks in your career.
And when nothing changes, that is when you feel stuck and eventually you'll lose sight of your goals and career trajectory.
By not stretching your comfort zone, you're not exploiting the full capacity of your career growth.

What has been the most valuable advice you've ever gotten when you were facing challenges in your career?
Hone your soft skills. While your technical skills may get your foot in the door, your people skills will open more doors for you.
Your work ethic, attitude, communication skills, negotiation skills, emotional intelligence and leadership are the soft skills that are crucial for career success.
What would you advise the millennial just starting with their career or aiming to take their careers to the next level?
Remember that things may change as you progress through career. Your interests will evolve and so does your skills, as it will deepen over time.
Work experience will give you depth, knowledge and wisdom, which in turn helps you refine your career aspirations.
Learn more from Faizolhardi by connecting with him on LinkedIn and Twitter.
Enjoyed this? Watch out for the next #CareerAdvice series or share your own. Connect with me on Twitter @jonharules, LinkedIn and my blog, Digital Marketing in Asia.