This is part of the #BorderlessTravels series - featuring tips on your upcoming trips.
Now that we've got our internet connection by PLDT (after going through so much hassle and waiting due to the negligence by the employees of the country's monopolizing TELCO company in the Philippines, but that's for another post), I could finally share with you the not-so-easy route we took from Iloilo to Baguio.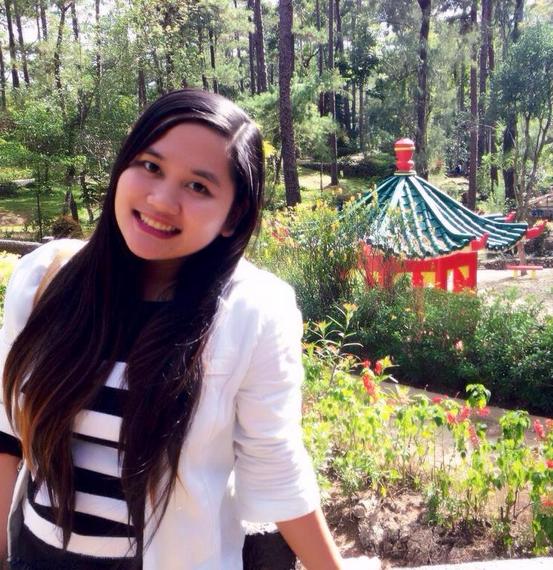 Author at Baguio Botanical Garden, Philippines
There are several resources on how to get from Manila to Baguio, and mostly by land. However, we wanted to cut down the time spent on the travel, to no avail though.
Traveling to Baguio: only available through land transport
Currently, there's no flight (both domestic and international) that goes to straight to Baguio City due to the closure of its Loakan airport.
Therefore, we've looked into neighboring airports such as San Fernando La Union and Clark Pampanga. However, going through those routes prove to be so much more time consuming and much more expensive. So we were left with not much choices but to travel by air from Iloilo and take the bus from Manila to Baguio.
A day before our flight from Iloilo to Manila via Cebu Pacific, I painstakingly tried to look for options to book bus tickets online since Victory Liner's office doesn't seem to respond to any calls.
Online bus booking to secure and pick your seats
Determined to search for online bus booking, I came across reviews of IWantSeats.com.ph. Feeling already hopeful and skeptic at the same time, I kept reading about how the company handles online booking (yes, it's still nascent in this part of the world!), I was convinced that's the solution I was looking for. Deluxe ticket from Manila to Baguio cost Php 700 each.
The booking was pretty simple, I was able to choose our seats and I simply needed to deposit my payment via BDO, send them a proof of payment, asked my friend Valerie Deveza to call their office and that's when I got an email confirmation of our successful booking. While most of the processes could still use some improvement - for example, add Paypal as a payment option so they don't have to get their customers to queue and pay traditionally through any bank institution, the process was pretty simple and easy.
They only charged Php 25.00 per booking transaction and BDO charged me Php50 for the deposit transaction (despite me having an account with them!)
On the day of our flight, Wednesday, March 4th, everything seem to have went well. Cebu Pacific (via TigerAir Philippines) arrived in the NAIA 4 (my guess since it's the old airport catering to domestic flights) on time! The budget airline carrier is notorious for its delayed flights.
Once we landed, we took the van which costed us Php 350 and took us to the Pasay terminal of JoyBus for our 1:00pm trip to Baguio. After providing the cashier with the copy of our online booking, she replaced them with actual tickets, the whole process taking us at least 5 minutes as the girls can't help but staring at whom I was traveling with. The trip that was supposed to be in Baguio at around 7:00pm was actually on time and we arrived 6-ish in the evening allowing us to catch the sunset on our way.
Thanking our driver for the safe and on time trip, he gladly responded with, "We take our customer service seriously as we want all our passengers to have an enjoyable experience here in Baguio".
That commenced our pleasant experience here in Baguio.