This is part of the #StartupMentor series - featuring successful entrepreneurs who wear fearless in chasing their dreams and help make the world a better place in the process.
With eyes burning with passion in making his dreams come true, Gonçalo shares the important lessons he learned in his career and encourages others to have the courage to take the unconventional route towards their dreams.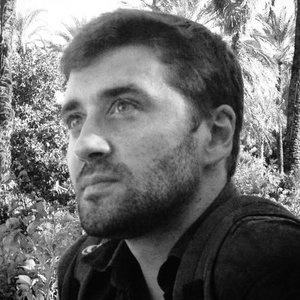 Gonçalo Reis: Co-Founder & Managing Director at LIFT12
Can you tell us a bit about how you started your career? What are some of your best moments in your professional life?
My career has included time spent as Entrepreneur-in-Residence at Rocket Internet, the leading European Venture Capital incubator responsible for founding ecommerce companies such as Groupon (Europe) and eBay (Europe).
Whilst at Rocket, I supported the operations and business development of Singapore-based fashion website Zalora. Prior to relocating to Singapore, I've headed up Groupon Porto as City Manager, worked as a Business Analyst at Accenture and supported the creation and development of business incubators in Europe at EBN (European Business Innovation Centres Network).
Starting my own business was just part of a bigger mission. There are two things I value greatly: Freedom and Rationality.
Freedom to drive my life as I want and rationality as the main tool to guide my actions and take decisions. When I built my first company I was inspired by the possibility of building something that was (partly) mine, shaped around some core values and that would eventually make me money so that I could achieve all my dreams and enhance my life standards.
I may end up 'making the world a better place'... but that was really not my inspiration.
If this sounds selfish, that's exactly what it is. I'm on a mission to become what I imagine it is the best version of me... and I hope I'll benefit a lot of people on my way - family, friends, partners, customers, etc.
First big sale with LIFT12 (to Flipkart, India) was great! :)
If you could advise your 20-year-old-self today, what would you tell him?
Start building companies now... you have a lot to learn, a lot to fail and the sooner the better! Forget the consulting job!
What has been the most valuable advice you've ever gotten when you were facing challenges in your career?
Challenges are normal. If you don't have challenges you're probably not pushing hard enough.
The most valuable advice was "chose the battles you want to fight carefully. You can't fight everyone, everywhere, every time".
Choosing the important battles is very important!
What would you advise the millennial just starting with their career or aiming to take their careers to the next level?
Network. Talk with people working in the field where you wanna go.
If you want to have a comfortable life, then be a good student, follow the steps to become a lawyer, a consultant, a doctor, an investment banker, don't get into debt and your life will be smooth.
If you want an extraordinary life...you'll have a very long foggy path, full of perils and long sleepless nights... but as the saying goes: "Entrepreneurship is living a few years of your life like most people won't. So that you can spend the rest of your life like most people can't!"
To learn more about Gonçalo Reis, connect with him on LinkedIn.
Enjoyed this? Watch out for the next #StartupMentor series or share your own. Connect with me on Twitter and LinkedIn.