This is part of the #CareerAdvice series - featuring successful professionals who share their advice to people who would want to take their career to the next level.
How does one develop an entrepreneurial spirit? For Hans Roxas Chua, the co-director of the Certified Digital Marketer (CDM) Program of the International Institute of Digital Marketing (IIDM), he's been exposed to many entrepreneur relatives and environment at such a young age. Now serving as the Director of the Ateneo Java Wireless Competency Center, he shares the importance of constantly finding solutions in one's career challenges as if your life depends on it.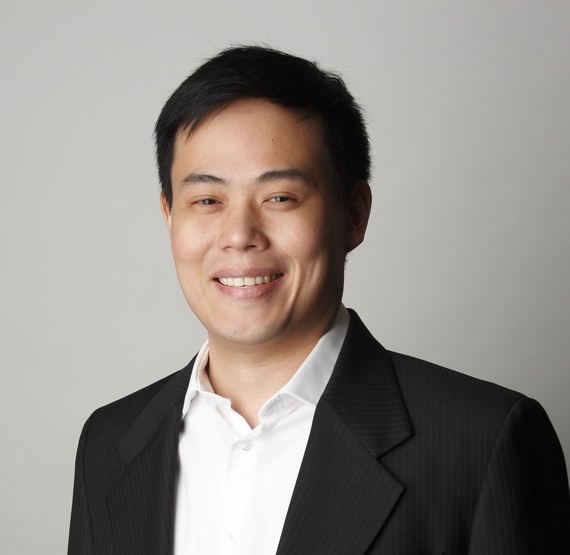 Hans Roxas Chua, Director of the Ateneo Java Wireless Competency Center
Can you tell us a bit about how you started your career? What are some of your best moments in your professional life?
I really wanted to work in Silicon Valley/the Bay Area, so when I got into the University of Michigan Business School MBA program, I decided that this was an opportunity to learn new things and also try to work with a start-up in Silicon Valley right after graduation.
After I joined a start-up e-commerce company things just progressed rapidly. I met so many people in Silicon Valley/the Bay Area, who helped me expand my views on almost everything, I also got to network with some of the smartest marketers/engineers. I remember working 16-20 hours a day, 6-7 days a week, but I just learned so much that time flew by.
If you could advise your 20-year-old-self today, what would you tell him?
When I was young I liked reading books, and I learned primarily through reading. Looking back, I now realize that the best insights/advice I have gotten were from the people that I have met, even randomly.
I would tell my 20-year-old-self to find unique, even spectacular people and learn from them.
What has been the most valuable advice you've ever gotten when you were facing challenges in your career?
I guess I am lucky that I have always been exposed to entrepreneurs since I was young. The attitude that "there is always a way" was something I learned at an early age, even from my grandmother. When faced with a challenge, think like your life depends on you finding a solution. Usually, you will find a way, as long as you're willing to work hard and sacrifice.
What would you advice the millennial just starting with their career or aiming to take their careers to the next level?
Have passion, a plan, and focus. It's good to be passionate about what you do. It's even better to also have a long term plan. Combine that with focus, following through on things, you have a pretty good shot at success.
To learn more about Hans, you may connect with him on Linked and Twitter.
Watch out for the next post on my #CareerAdvice series and be sure to connect with me on Twitter @jonharules and my blog, Social Media in Asia.