This is part of the #CareerAdvice series - featuring successful professionals who share their advice to people who would want to take their career to the next level.
With a degree in electronics engineering and qualified as Chartered Engineer, Howell knew he wanted a different path.
Since he was at the early stage of his career, most companies weren't quite ready to gamble and provide him with the opportunity to switch careers. Such a challenge didn't stop Howell from innovating and changing the course of his career for the better as he ventured into establishing his first e-commerce company in the UK through eBay.
Determined to prove the naysayers, Howell found himself in a senior global marketing role with an MNC which helped accelerate his career.
Today, he shares about the importance of constantly fighting for the career and life you want, which usually means you have to create opportunities along the way when they don't seem to be readily available.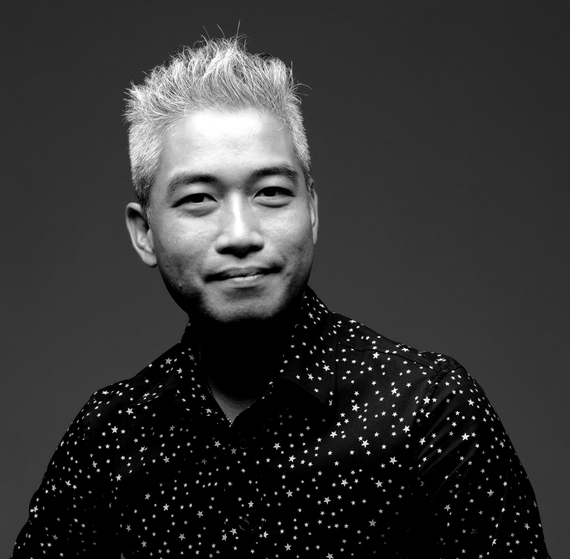 Howell Wong, Head of Digital, JWT Hong Kong
Can you tell us a bit about how you started your career? What are some of your best moments in your professional life?

Not many people know that, but my degree was in electronics engineering and in fact I did spend my first couple years in test engineering and still qualified as a chartered engineer.
Since then I moved on to customer service, customer experience design and digital marketing. During this time, I have also founded my first e-commerce company in the UK and became part of the very first batch of businesses using eBay as a selling platform.
I knew I wanted to move out from engineering in my early career, but no one would risk giving me any other roles rather than in engineering, so I not only had to keep learning and exploring, but also tried as hard as I could to expand my network and grab hold of any opportunities while managing the risks.

When I finally landed my first senior role of global marketing in a MNC, there was a sense of achievement that I have successfully made a change in my career and proved to those that told me "you can't."

If you could advise your 20-year-old self today, what would you tell him?

Opportunities don't just come to your doorstep, but create them with your own hand. Lots of times you might fail but remember you were already better than most people just sitting at the same place and blaming the life that was not fair to them.

You put 120 percent effort in building your career, but don't forget to keep an open eye to what's happening in this world.
Many industries are evolving very quickly in recent years, some became redundant while some are rising stars. "Social media" and "Content marketing" -- these terms didn't even exist in the marketing books 10 years ago.

What has been the most valuable advice you've ever gotten when you were facing challenges in your career?

One of my mentors once told me "Don't over-analyze a problem sometimes, but go with your gut feeling and do what you think it's right."
Though time may prove you wrong, at least you've got 50 percent chance of getting it right and a zero percent of being regretful for life.

What would you advise the millennial just starting with their career or aiming to take their careers to the next level?

Think out of the box and get out of your comfort zone.
By that I don't just mean in terms of your daily job and industries but also your job location. Globalisation makes distance shorter. Business is running in a single world market.
Career can be very mobile nowadays and overseas experience is well appreciated. Also think hard how you can differentiate yourself from others with your portfolio of knowledge and experience.
Set a goal and start filling those gaps between the now you and that future you.
Learn more from Howell by connecting with him on Twitter and LinkedIn.
Enjoyed this? Watch out for the next #CareerAdvice series, or let me know who else needs to be featured next! Connect with me on Twitter and LinkedIn.