This is part of the Startup Mentor series - featuring founders who share their advice in building successful businesses.
What makes a successful startup? More importantly, what are the most common mistakes that most founders commit especially during the early stages of the business? Imran Ali Khan, Founder and Co-CEO at Zameen.com, shares his advice on how to avoid those pitfalls.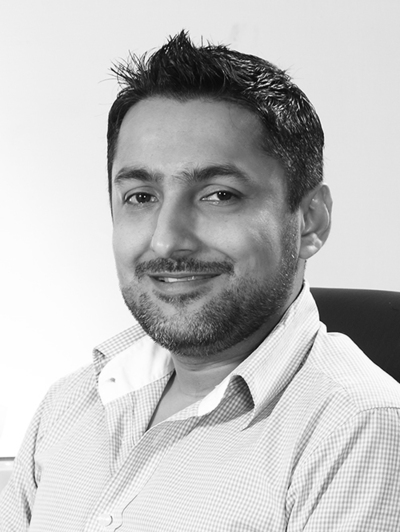 Imran Ali Khan, Co-CEO and Founder of Zameen
What do you think is the most common mistake startups make in their early days (e.g. trying to seek funding, hiring, looking for co-founders, etc), and what's your advice to avoid those?
One of the most basic mistakes I've seen entrepreneurs make is trying to do too many things at once, which means no one idea gets absolute focus and undivided attention.
Every good entrepreneur has a ton of ideas, and there's nothing wrong with that, but the key is identifying that one awesome idea and seeing it through to perfect execution. So my advice would be not to lose focus and to concentrate wholeheartedly on your most valuable idea.
Another major mistake entrepreneurs make is closing themselves off to advice and mentorship. If you're starting up something new, an experienced industry professional willing to guide you could prove to be the difference between success and failure, so always keep ourselves open to learning from those who have succeeded. You'd be surprised how helpful people can be, so don't be shy to reach out for help.
Other than that, I'd advise start-ups to be careful with their cash flow because believe me when I say it is very easy to find yourself in a position where your company doesn't have enough cash to keep going and revenues are nowhere in sight. So use your seed money wisely, primarily to build on your product, and human and other resources that add enough tangible value.
What sort of criteria do investors specifically look for before they decide on investing? (e.g. track record of team, market sector, size of investment, etc)
We've built something from scratch to a multi-million dollar enterprise that has its pick of investors today, so I can tell you with confidence that investors are always going to focus on two things: you and the product.
Investors put their bets on people, and I believe they're right in doing so. Anyone can have a good idea, but that alone is never going to be enough. You'll only be successful in getting funding if investors are confident you can back your idea with smart execution.
The product itself also has to be a good, scalable one. Investors aren't going to be very interested if there is limited potential for growth or little market opportunity. But if you've managed to come up with a product that sustains and creates demand, investors will automatically follow.
What do you think most successful startups have in common especially in the early stages that make them so successful?

Successful start-ups are usually driven by the passion for what they do, the drive to do it well, and the perseverance and fortitude to take any challenges head on.
The key to success for a start-up is good energy. A lot needs to be done, which is why startups that have an energetic team determined to go the distance are always more likely to succeed. At the end of the day, you can't be defeated if you refuse to give up.
What's that most important advice someone has given you before you started your own company that has helped you in your business?
Before co-founding Zameen.com I was working with Deloitte in London, and I was actually doing pretty well for myself. One of the senior partners at Deloitte gave me a piece of advice that I took to heart, and I've hung on to it over the years.
'Align your profession with your passion and you will always be successful
,' he told me. I took his advice and resigned the next day.
Today, I do what I love most - creating new and valuable things.
Learn more about Imran and his company by checking out their website and connecting with him on LinkedIn.
Update: Earlier version of this article mentioned Imran Ali Khan as CEO, not Co-CEO. The article has been updated to reflect that.
Enjoyed this? Watch out for the next Startup Mentor series, or let me know who else needs to be featured next! Connect with me on Twitter and LinkedIn.