Technology has been rapidly changing our lives. Two decades ago we couldn't imagine voice assistants nor imagine anywhere near speech to text softwares. Now there are lots of options for virtual help: Siri, Google Glass or Cortana.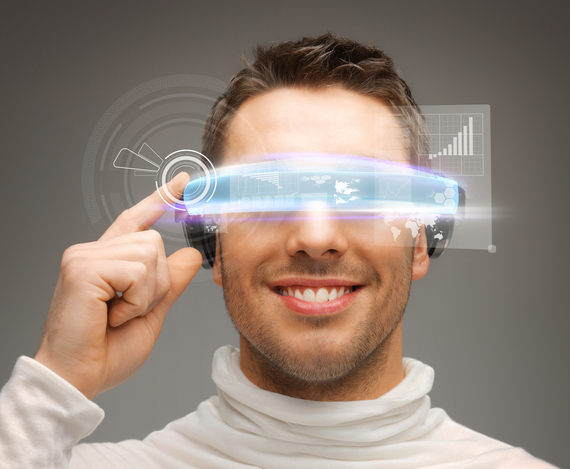 Such fast technological improvements move us to next stage of our human existence. Now it takes less than 5 seconds to find an answer for urgent question. All you need to do is tap on your smartphone, log-in into your personal account and ask the virtual assistant.
The more often you use the application, the more relevant answers you get. Siri, Google Glass and Cortana can analyze your location, previous history and preferences.
But these breakthroughs raise ethical and legal questions on privacy and access limits. As they take your personal information into account, you can't be sure that you stay anonymous online.
In 2013, BBC reported over 2 million Facebook, Google, and LinkedIn credentials were stolen. The latest cases of identity theft prove that no one can guarantee online safety and privacy.
Which begs the question - "Are all innovations evil for your privacy?"
Let's see what recent technological development bring us.
Internet of the Things
The hype around Internet of the Things must have reached every web surfer in 2014. Wearables for all tastes and purposes flooded the market.
Now there's all sorts of smart glasses, smart watches, smart phones, smart TVs, smart cars, etc. The smart devices usually connect to the Internet and let you use custom apps with of these gadgets focused on health-tracking.
Everytime we use these smart wearables, the more information we put available out there, adding to that big data. One example is when one wears Jawbone. If you connect your account to third-party apps, your data will be shared and will be added to their database. As Jawbone legal documents states, you are solely responsible for your account security, which doesn't provide in any way protection to its consumers.
Social media and mobile apps
Social media is the place where we share our experiences with the world which easily becomes available and vulnerable to the public, by default.
But sometimes it gets too public. Facebook is notorious for various privacy issues. In 2010, Facebook was accused of passing personal information to ad networks and tracking firms. Later on in 2013, Facebook forced changes to its privacy settings that weren't supported by many privacy groups.
Fortunately, Facebook empowered its users with advanced privacy protection settings. Another privacy issue was that of the photo sharing site - Snapchat. The app's unique value proposition was vanishing user's photos. This social app was considered to be safe harbor for anonymous chats. But the FTC showed that Snapchat could store photos with concerns about the site's ability to guard its consumers data.
In 2014, PrivacyGrade studied over 1 million apps in Google Play, to which the organization came to conclusion that top app developers transmitted certain personal information. However, both Google Play and Apple AppStore enforce app developers to respect user's privacy.

AppStore app reviewers' team checks each app several days before it goes online. Thus, each aspect of the app is thoroughly examined.
The rule of thumb for reliable products is not to ask for consumer information such as age, name, access to contacts or location upon app installation. One good example is the free MP3Box app which doesn't require any extra information unlike any other music apps.

Personal computing and the web
The old chap PC seems to be pretty clear unlike apps and other most recent gadgets. But even using desktop software on modern Windows 8 or OS X platforms, one must watch out for privacy settings. One could easily spot trustworthy developers - they aim to protect user's data by publishing all necessary legal docs on official site: privacy policy, EULA or terms of service.
We are used to major companies like Google, Microsoft or Amazon clearly showing privacy policy rules. But even independent developers like Freemake explain its approach to your information. Besides, more web developers swift to HTTPS connections so websites can securely process all the obligatory data.
While innovative technology can provide loads of benefits and help us become more efficient, it's good for users to be wary of their data privacy and ensure they look at the fine print. If an app or technology doesn't provide any information as to how your private data are being treated, one must think twice before using them.