This is part of the #CareerAdvice series - featuring successful professionals who share their advice to people who would want to take their career to the next level.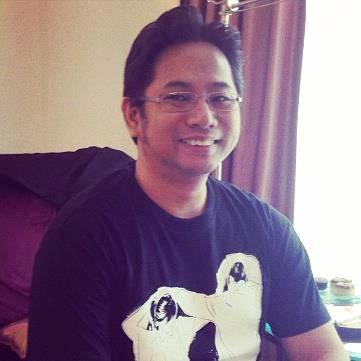 Joey Alarilla, Director of Social Media and Engagement at Tribal Worldwide Philippines
Constantly innovating, open to collaboration and always reinventing himself - these are just some of the things I could quickly think of whenever Joey Alarilla, is mentioned.
The talented and accomplished writer/editor, who is now the Director of Social Media and Engagement at Tribal Worldwide Philippines, never runs out of ideas and his enthusiasm quickly rubs off to anyone he's collaborating with.
We've previously collaborated on Is it Time to be Bullish on E-Commerce in the Philippines? and now he shares some of the most important lessons he's learned from his vast journalism experience to building a social media editorial department.
Can you tell us a bit about how you started your career? What are some of your best moments in your professional life?

My career has taken different, interesting turns. My first job was actually as a staff writer for a women's magazine in the Philippines called CHiC. It took a while for me to find a job where I would stay for more than a few months because I was easily bored and I didn't really know what I wanted to do. The major turning point was when I joined the PR firm Orendain & Associates, because not only did I start to take work more seriously, but also it was there that I first met my wife.
In terms of career, however, tech journalism would be the field that would change my life, when I became an Infotech reporter for the IT newspaper Metropolitan Computer Times and then the country's leading broadsheet, the Philippine Daily Inquirer.
Most of my career was spent with the Inquirer Group of Companies, with me making the move from print to online. Some of the highlights of my decade-long stint at the Inquirer Group include becoming one of the pioneering editors that spun off the print newspaper into an online company (then called INQ7.net and now INQUIRER.net); creating and managing the site's Global Nation portal for overseas Filipinos; and launching the blog, podcast and video networks of INQUIRER.net.
One of the best moments of my professional career would also include my two-year stint at Yahoo! Southeast Asia. I was the first person to take on the role of Social Media Editor at Yahoo! and it was a great honor to do my share in integrating social media into the editorial process and making Yahoo! a thought leader in social media in the Philippines and across Southeast Asia.
Later on I became the company's Southeast Asia Head of Social and Community.
Currently, my path has taken me to Tribal Worldwide Philippines, where I established a new social media editorial department that brings the newsroom mentality to the digital agency.
While I've reinvented myself a number of times in my career, the common thread in these roles is my passion for storytelling and user engagement. I've been fortunate to find ways to continue innovating and making ideas work, and I'm always looking for new challenges.
If you could advise your 20-year-old-self today, what would tell him?
My 20-year-old self was an underachiever and had no idea what he wanted to do with his life. I'm not complaining because I believe I wouldn't have gotten to where I am now without the detours I took, the mistakes I made, and the lessons I learned along the way.
Still, I'd tell my 20-year-old self to become more involved in different projects and causes, because at the end of the day we're never too young to change the world. The good thing for me is that we're also never too old to change the world.
What has been the most valuable advice you've ever gotten when you were facing challenges in your career?
My wife always reminds me to live in the present, to not be stuck regretting the past or dreaming of the future. We can no longer change the past, and we can't just keep wishing for a brighter future unless we work for it now.
I'm a control freak, and I want things to be perfect, but obviously both good and bad things will happen throughout your career. What she reminds me is that the only thing we can really control is how we react to circumstances, whether good or bad, and that's what's gotten me through different challenges over the years.
What would you advise the millennial just starting with their career or aiming to take their careers to the next level?
Remember three things: First, as much as possible, find a job that you will genuinely like, something you can be passionate about, because money alone won't be enough to keep you satisfied.
Second, having said that, remember that whatever job you get, parts of it will suck and you'll have to do things you hate. Yes, even if it's the best job in the world, even if it's something you're passionate about and are really good at, you will experience frustration and boredom and days when you just wonder why the heck you're doing this.
That's normal, that's life, so just manage your expectations and stop dreaming of the perfect job that you will absolutely love all the time.
Lastly, never stop learning, and be prepared to reinvent yourself if you have to. The day you stop learning is the day you become obsolete. In a fast-changing world, the choice is simple: evolve or die. But remember to have fun!
Follow Joey's professional journey by connecting with him on LinkedIn and Twitter.
Watch out for the next post of the #CareerAdvice series and be sure to connect with me on Twitter @jonharules, LinkedIn and my blog, Social Media in Asia.