This is part of the #CareerAdvice series - featuring successful professionals who share their advice to people who would want to take their career to the next level.
Paul John Peña, Head of Integration and Branding Communications at Globe Telecom and one of the youngest digital media practitioners in the Asia Pacific region to assume an executive role in the industry, shares his career advice to those who are just starting up with their career.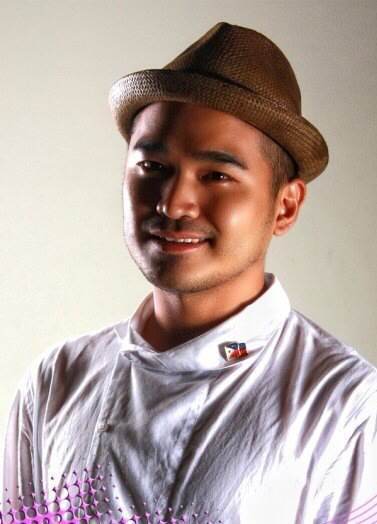 Paul John Peña, Head of Integration and Branding Communications at Globe Telecom
1. Can you tell us a bit about how you started your career? What are some of your best moments in your professional life?
Right before marching for my diploma, I had already begun working as Product Manager at Samsung in the Philippines. I handled Samsung Mobile and I was tasked to manage the marketing communications piece for the portfolio as well as some supply chain management assignments (ie forecasting and roadmap development). I also did some frontliner empowerment programmes to ensure that our products were recommended and preferred by distributors and their frontliners.
That was a very short stint, I would say, as I decided to move to MTV Philippines as an account manager handling media sales through strategic partnerships with brands targeting the youth market. This is where the first turning point of my career happened.
I was able to seal a multi-million deal with Level Up! Games, a leading company publishing Ragnarok in the Philippines, through a co-production contract that brought to life, MTV Massive, the country's first full season TV feature show based on gaming and the culture surrounding it. It placed Level Up's extensive MMORPG and casual game brands and communities front and center. It featured the elements that made the gaming culture so vibrant: communities, music, fashion, gameplay knowledge and mastery, and a whole lot of connection to pop culture that made gaming mainstream in the country.
Because of the partnership with Level Up! which required many hours of co-creating a show with them, naturally, I spent more time with them that I ever did at MTV Philippines. So a proposal to join them also just seemed natural. Level Up! invited me to join them as Brand Manager to handle one of their newest MMORPGs, Philippine ROSE Online, which we positioned for success in the teens and girls segments.
I would say the year I spent in Level Up! was my first golden moment in my career. I was promoted twice in a year, first from being a Brand Manager to being a Marketing Manager, then later on as Business Unit Director. It was a transition from handling marketing for a single brand, to a host of brands, to an expansion of role beyond marketing to include game management and community management within the business unit along side brand marketing.
I have always believed in letting 'nature' and circumstance lead the path for my career -- and because of love (I was very young then, so it was easy to just take a leap of faith in the unknown!), this path led my career to Vietnam. I decided to move to Vietnam for love; I had a partner then who had moved to Vietnam to work and live there. I remember scouring the web for every possible opportunity to work and live in Vietnam. I dropped my CV in every headhunter's website and even applied for what you would think as non-aligned jobs (ie office manager of a photocopying chain!) just to get to Vietnam. Fortunately, one of the CVs I dropped did its magic. I was called by a headhunter who was looking for someone to fill a role in a gaming company in Vietnam. I was later on interviewed by the company's CEO who inspiringly said at the end of our Skype call, "I like you. Let me work on the details." One interview and that was it. I was off to Vietnam in two weeks. This I would say is the second golden moment of my career.
I moved to Vietnam with little knowledge of what to expect from Saigon nor the company I was joining. When I was presented the offer letter and package, I was surprised that, at 23 years old, I was given the opportunity to head a joint venture between VinaGame, the company that was hiring me, and SK C&C, a subsidiary of Korean telco, SK Telecom. The joint venture published Ragnarok locally in Vietnam to compete in a market massively dominated by Chinese MMORPGs including the #1 game, Vo Lam Truyen Ky, which the same company was publishing. Later on in my two year stint in Vinagame, I was offered to be Marketing Director for the company's foray into web which saw the launch of the now #1 web portfolio in Vietnam, Zing.vn. We launched it with every creative way to compete in a news website-oriented market place to provide the Vietnamese, primarily the young, a one-stop shop for content on the web which later on expanded beyond news to include music, chat, to name a few.
One day, I received a call from one of my mentors back in Level Up! who had already joined Globe Telecom. She called to invite me to repatriate and head her business unit's marketing group which she wanted me to start up. I thought, 'what a proper way to return home,' a great company on a potentially influential role and the privilege of being the youngest executive that time in a big company like Globe, at 25 years old.
I followed my guts and left Vietnam to lead my career to my third golden moment in my career. Digital marketing was still very new in the Philippines then and I guess my exposure in Vietnam made my credentials solid for yet another change. Globe decided to build a digital marketing group and asked me to head it.
This was the start of a career in digital marketing as well as Globe's official foray into the digital space which saw the development of a robust digital marketing practice which was class leading especially that time when the digital marketing industry was still considered nascent. I never thought nor deliberately planned on shifting my career to digital, but this path just opened up to me and revealed itself as a golden opportunity to make a difference through digital. Somehow, this was instrumental to my involvement in digital's industry organisation where I was Director for a year, then served as Vice President to an industry that was so excited to shape its ways forward through awareness on digital marketing, community engagement, and standards in the practice of digital marketing such as measurement and ethics.
Part of my career bucket list is to work on the agency side. Some of my friends would always ask me why I never considered working in an agency and I've always replied that the right one just hasn't come along yet. As fate would have it, Leo Burnett offered me to join them as Chief Digital Officer.
This is another golden moment in my career, I'd say, where my team and I saw the transformation of the agency's digital business through CRM.
In a year of trying to turn around the agency's digital business, we were appointed the agency's Asia-Pac Network's Center of Excellence for CRM. We were touted as the experts not only locally which has led to winning multiple new businesses in CRM, but also regionally becoming the primary resource in building the agency's thought leadership in CRM for several regional clients.
These golden moments in my career are the ones that have always felt natural for me to take as these were the opportunities the came along without actively searching for them.
I always think that golden moments happen when you don't try too hard looking for or making them. And these were the golden ones I'd always remember to have made me to the person I am today.
If you could advise your 20-year-old-self today, what would tell him?
I would tell my stubborn yet idealistic 20-year-old-self today the following:
1. Be patient with yourself. Do not think that you would succeed on your first try. Be open to failure and it will be kind to you. The goal is to learn and one learns not only by mere observation but also by failing. But when you fail, fail fast and cheaply. Recover fast and push yourself to better than your last failure. In thinking and acting this way, you always come out better and stronger. Pop your own balloon; face the truth that you are on your first job so you would fail to succeed.
2. Choose your battles. Not everything at the workplace can be fixed in one go. We all love visionairies, but one doesn't become that overnight. Know that you have all the time in life to fix things at work but do take things one day at a time. Prioritise important and urgent matters first; drop all the fluff. Don't ever fall into the trap of thinking that because you came from a very expensive school, you would come in on your first job as President and CEO. Rather, take that opportunity to learn from others and by your own mistakes to try to impact positive change at the workplace.
3. Enjoy being a junior to someone. There's no rush in climbing the ranks. Bask in the glorious opportunity to be someone's protege and learn from it. Master the craft from the masters you lovingly serve whilst keeping to heart what makes you different from him or her. That way you can add value to what he or she does and that will naturally get you promoted almost regularly and frequently. Being negative about your own boss will not help you replace him or her. It will only cause discord between you and you will be the first to go given your position holds lesser influence and leverage than him or her.
4. Workout and make time for yourself. Use moisturiser and don't forget yourself in the process of prioritising work over yourself. If you lose yourself, how can you give your 'all' to your work?
What has been the most valuable advice you've ever gotten when you were facing challenges in your career?
Follow your gut but never settle just because you are in a slump. I was told that the best answers to our challenges at work come from the gut but sometimes your gut would also tell you to settle with the easiest way out. Don't do that because you are giving part of yourself to something you already knew you do not deserve nor want.
I was also told to always go back to the objective. In any slump, when confused, help yourself navigate through ambiguity and chaos by simply orienting yourself to the objective, whether that's a project's objective or your own career or personal life goal. That always does the trick of orienting you back to what is right for yourself.
What would you advice the millennial just starting with their career or aiming to take their careers to the next level?
My advice to my niece who had just joined the workforce:
1. Develop a strong thesis statement of what you want your career to stand for or how you want to tell your career story in the long term. Develop one even as you are just about to start working and routinely check and tweak it over time. You will be delighted to discover how this strongly guides you in your career choices and decisions at the workplace. Typically, those with a strong career story to tell are the ones who have already developed it a long time ago.
2. Invest in an insurance and extended health coverage, save money and do not use your credit card. Oftentimes kids today, like I was a decade ago, revel in the idea of working as license and freedom to live in the now. This leads to overspending on things you do not really need and always comes down to a person with no savings. Insurance becomes more expensive as one gets older. Premiums are much lower when you are young. Invest in it because your company group plans will never be enough when you get to that point in your life when you need it badly and have nothing to use. Don't get addicted to swiping that plastic either. Always maintain a good credit line and there's no better time to start thinking about this than when one is still young and have no strings attached to him or her. All these financial advice will keep you grounded as you progress your career.
3. Always project yourself higher than the position or rank you are on now. This means always dressing, sounding, acting, thinking one level higher from where you are now. Much of success is always attributed to hard work. I don't think 100% of one's career is just made up of hard work. I think a good 40% of it is projection because most of the time perception is reality at the work place. So push hard and look the part well.
4. Live by the day. You cannot change the world in one day. Build a good case for change and work hard for it, but keep your pace healthy. Don't come home with work in your head. Leave your work problems at the office and spend quality time off-work with your friends and family or even on yourself after work. This will make you better at decisions at work the next day.
5. Persevere and thrive in hardships. Hardships bring out the best and the creative in us. Don't think that you know yourself well at work until you meet your biggest mistake or error. Whatever hardship you experience at work are lessons presenting themselves as challenges. Lead yourself with these challenges and don't wait for someone to fix it for you. Your mistake, your fix. You get better at hardships fast and later you will find out that hardships are no longer what make you; it would be your triumphs.
6. Follow your heart but listen to your mind. Balance the rational with the emotion, and vice-versa. This will help ground your decisions on whether to shift careers or kill a project you started. Listening a skill we must learn for the people around us, but it is moreso a skill we must learn for ourselves. This makes us better at what we do and orients us more strongly to where we want to go.
7. Keep your eyes on the prize, not on the competition. Whether you are trying to kill another brand through your innovations and campaigns or projects, or are competing with another equally brazen and talented person at the office, keep your eyes on the prize not on them. This will aide you in always being objective about how you should move forward. If you keep your eyes on the competition, you will tend to be irrational and will do things just to hurt competition without truly helping yourself win.
Follow Paul John Peña's career adventures and learn more about him by connecting with him on LinkedIn.
Watch out for the next post on my #CareerAdvice series and be sure to connect with me on Twitter @jonharules and my blog, Social Media in Asia.