This is part of the #CareerAdvice series - featuring successful professionals who share their advice to people who would want to take their career to the next level.
Having positive outlook and maintaining an attitude of constantly seeking to learn new skills help in increasing one's chances in getting their career to the next level.
Jonas delos Reyes, Co-founder and Managing Director of Socialytics shares the important lessons he's learned from his journey starting his career in the tech industry as a writer and now as he Managing Director of insights-backed social media marketing and conversation agency.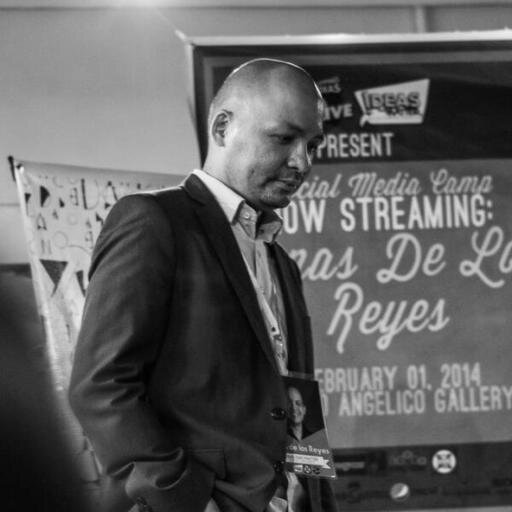 Jonas delos Reyes, Co-founder and Managing Director of Socialytics
Can you tell us a bit about how you started your career? What are some of your best moments in your professional life?
I started my career in the Internet industry and have almost always been here. My first job was in Yehey.com, local startup back in 2001. I joined the company as a writer/researcher, basically part of the team that took care of the content and community of the Filipino portal.
I later transferred to other online startups (Eyp.ph, Chikka Asia) but years later will return to Yehey.com as E-commerce Manager. This is where my career will take a slight turn because of my growing interest and eventually passion for social media. It was really fascinating for me to see how the Internet has evolved into a medium that was enabling people to connect with each other, with their interests and with all forms of relevant content. I was very involved in a lot of the social media-related initiatives of Yehey.com even though my role was focused on e-commerce.
All of this helped me in landing the role of community manager for Yahoo!, initially for the Philippines only and later as Lead Community Manager for Southeast Asia. These are some of the best moments in my professional life. I can also say that the recent developments of my career - setting up the local operations of ThoughtBuzz, a social media analytics and intelligence startup and then starting Socialytics, a social media agency - have definitely been memorable and exciting.
If you could advise your 20-year-old-self today, what would you tell him?
Hi 20-year-old self, always remember to hope for the best and prepare for the worst. Don't waste your time and energy in worrying, later in life you'll be able to connect the dots and see why things happened as they did. This also means to always have a plan.
Take the time to prepare and to be always learning and to always give your best in whatever role or endeavor you are part of. If things don't go as planned, learn from the experience and be ready to start again.
What has been the most valuable advice you've ever gotten when you were facing challenges in your career?
Top of mind for me is what my dad will always remind me, he'll quote what Zig Ziglar said: "Your attitude, not your aptitude, will determine your altitude."
Above all else, we should always have and maintain a positive attitude towards our work, our relationships, the challenges and changes that we face on a regular basis. This makes all the difference.
What would you advice the millennials just starting with their career or aiming to take their careers to the next level?
I'll share three things that I believe every millennial just starting a career needs to understand and apply.
First is never stop learning.
Now, more than ever, you have access to information and opportunities to learn more and do more. Don't be boxed in by roles or silos, always be proactive in acquiring the skills you need to reach your goals. Next is to always have a positive mindset. This is what will sustain you when you start working and start getting your feet wet in the realities of work life and the challenges and issues that you'll face in reaching your goals.
Finally, always remember that honesty and integrity will never go out of style, regardless of which generation. They will always be essential in your path to working hard and smart consistently to achieve your goals.
Watch out for the next post on my #CareerAdvice series and be sure to connect with me on Twitter @jonharules and my blog, Social Media in Asia.