This is part of the #CareerAdvice series - featuring successful professionals who share their advice to people who would want to take their career to the next level.
When most of his classmates went to take the usual route of having corporate jobs, Jonathan Joson decided to embark in the land of digital marketing instead.
He shares the importance of taking risk while we're young and the rewards he's reaped by taking paths less traveled.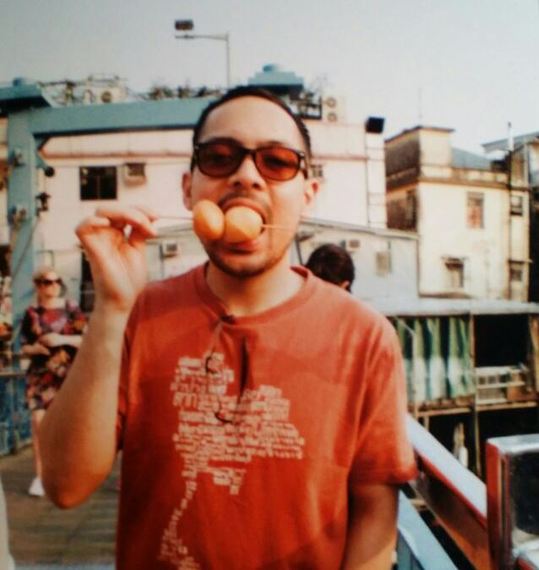 Jonathan Joson, Regional Platform Strategy Director at Red Fuse Communications
Can you tell us a bit about how you started your career? What are some of your best moments in your professional life?
I'm a digital marketer by accident. Most of my classmates went into investment banking, consulting, or brand marketing straight from universit.
I still had to finish one semester of college after getting my first degree in Management Engineering to work on my thesis and complete a few more courses for my second degree (Economics-Honors), so I wasn't able to enroll in the usual Management Training programs that recruited heavily from my school.
I ended up working for Yehey! Corporation - a pioneer in the digital marketing industry in Manila - under my first mentor, then-CEO, Donald Lim.
He allowed me to do a full-time job while studying part-time - something that the more conventional multinationals wouldn't have allowed.
After less than a year, I got moved laterally to Media Contacts, a joint venture between Yehey! and Havas Media, as its third employee. It being a startup, I didn't really have a defined role and got to wear multiple hats over 4 years: art director, media planner, strategist, and client services director.
Those first few years were really stressful, with regular overnight sessions in the office on top of 12+-hour days and back-to-back pitches. It was stressful, but I was blessed with an awesome team as well as a tough boss who kept pushing us to do our best (Eduardo Mapa Jr., now CEO of Havas Digital China).
Media Contacts made history then as the first-ever Media Agency of the Year awardee at the now-defunct Araw Awards in 2009, and again in 2011 - with a headcount of around 10 people. I've never worked on as many projects that won so many awards as during those first few years.
If you could advise your 20-year-old-self today, what would tell him?
I'd tell my 20-year-old self to continue to grit up and get his hands dirty. But, I'd also tell him to learn when to quit and move on: that is, when he stops learning new skills, and before the stress starts taking the toll on his body!
Also, I'd tell him to get eight hours of sleep a day and take care of his liver - his late-20s self will thank him for it!
What has been the most valuable advice you've ever gotten when you were facing challenges in your career?
My very first boss, Donald Lim, told me something early on that I haven't forgotten - he said that anything I did before turning 30 just served to build my resume, and that my real career started at 30.
I've always taken that advice to heart whenever times got tough, and to justify taking more risks (that paid off!) while I was still young. I'm going to start needing new advice to live by, now that I'm less than 2 years away from turning 30!
What would you advice the millenials just starting with their career or aiming to take their careers to the next level?
Just two things. First, take advantage of your youth; you're only young once. Take risks while you're still single and unattached: found a startup, work abroad, spend some time travelling.
My friends and I who took risks never regretted it, while those who took safer, more conventional career paths ended up doing something riskier but more fulfilling later on.
Second, take the dirtiest jobs, even if they pay pennies - the grit and skills you pick up doing the work that no one else wants to do will pay off exponentially later on in your career - but don't forget to move on once you stop learning!
You may learn more about Jonathan Joson by connecting with him on LinkedIn.
Watch out for the next post on my #CareerAdvice series and be sure to connect with me on Twitter @jonharules, LinkedIn and my blog, Social Media in Asia.