This is part of the #CareerAdvice series - featuring successful professionals who share their advice to people who would want to take their career to the next level.
In today' #CareerAdvice, Kevin Gibbons, Managing Director at BlueGlass shares some of the most important lessons from his career especially the importance of cultivating great leadership and empowering the people you work with.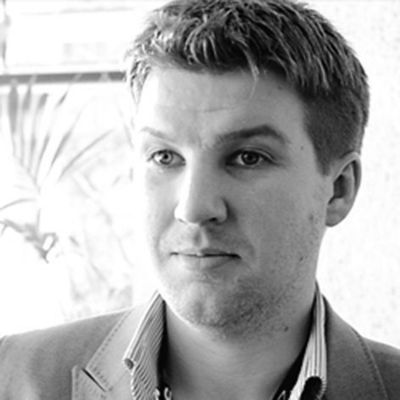 Kevin Gibbons, Managing Director of BlueGlass
Can you tell us a bit about how you started your career? What are some of your best moments in your professional life?
My working career really started while I was still at University. I took a placement year before I graduated and spent it working at a web design agency. At the time I started, to be honest I had no idea what I was doing - I got moved around a few roles (probably because I wasn't particularly strong at anything in particular).
But by the time I was ready to go back to uni for my final year, I'd learned a huge amount of new skills and had a much greater understanding of what path I wanted to go down. In particular, search engine optimisation - which in 2003 was quite a rare and unknown talent.
For my best moments, I think it's easy to look at the obvious milestones such as winning first clients, generating high profile online and media coverage, award wins, growing our team, moving offices, winning bigger contracts etc.
But looking back, it's less about the type of growth that may be more visible externally and more about the unexpected moments. The highlight for me would be watching people grow and develop both within their careers and as people.
Running a digital agency is all about people, and my role becomes looking to empower them with the skills and knowledge to succeed - it's up to them to make it and watching their hard work pay off has always been great to see.

If you could advise your 20-year-old-self today, what would you tell him?
Focus and have a clear vision of where you want to be.
Whether employed or working for yourself, it's very easy to be busy. There's a lot of work out there, and there's never a shortage of things to fill your time with. If you don't have a clear vision of where you want to go, things will get in the way and you'll end up being reactive to them.
The opposite is also true - if you know where you're going, it's easier to say no and be selective, because you also realise what you don't want to do - leaving you to be proactive with your time to focus on using it to drive forward in the right areas.
What has been the most valuable advice you've ever gotten when you were facing challenges in your career?
My dad is the biggest inspiration in my life and he would always be very logical, but the best advice would be don't take yourself too seriously, work hard and you'll get rewarded and ultimately do what makes you happy.
It can be easy to get bogged down into the day-to-day. Life's too short to not enjoy what you're doing and you have to make something happen for yourself to really stand out from the crowd and get where you want to.

What would you advise the millennial just starting with their career or aiming to take their careers to the next level?
Go for it and believe in yourself!
The last thing you want is to have regrets. I was reasonably young (24) when I started working for myself and I feel that it took the risk out of it in many ways, especially as I did this whilst spending a year traveling in Australia.
But even if you're older or have commitments (husband/wife, children, mortgage etc), don't use that as an excuse to not do what you want to do. Read more about personal finance - understand what you really value and also what you don't - and use it to invest in yourself.
It's never easy. They'll be challenges at various levels all along the way, often these are once you think you've really cracked it! But likewise the biggest success stories are often around the corner once you get through the hard times. Make sure you learn from both the good or bad, and don't give up!
Learn more from Kevin by connecting with him on LinkedIn.
Enjoyed this? Watch out for the next #CareerAdvice series, or let me know who else needs to be featured next! Connect with me on Twitter and LinkedIn.