This is part of the #CareerAdvice series featuring successful professionals sharing their advice with people who would like to take their career to the next level.
Ever wondered what it's like to jump-start your career in the Asia-Pacific (APAC) region? Mathew Ward, Managing Director for APAC at Lotame Solutions, recommends using your 20s to figure out your true passion and aspirations in life and then working hard towards achieving them.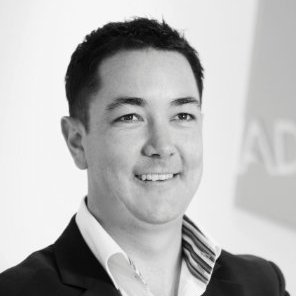 Mat Ward, Managing Director for APAC at Lotame Solutions
Mathew started in the digital advertising business in 2007 at Admax Network as Head of Sales and was part of the company's founding team. He then became CEO of Admax in 2011, leading the business through the acquisition by Komli in 2012.
Prior to joining Admax in 2007, Mathew also held senior sales and management positions in the technology space in the UK, Japan and Australia. Here he shares the importance of having the willingness to work your way up the corporate ladder.
When asked what he would look for in talent, he highlighted two important attributes he would look for before looking for any educational qualifications: attitude and work ethic.
Tell us a bit about how you started your career. What are some of the best moments in your professional life?
I actually started working straight out of high school, doing door-to-door sales for a direct-marketing company back in New Zealand. It was supposed to be a summer job between school and university, but I ended up deferring my degree and staying with the company for two years. I then decided to take off to the UK for some overseas travel, and after two years in the UK, I ended up in Tokyo, working in sales for a friend's IT company. Here I am, 15 years later, still working in Asia. I still haven't made it back to New Zealand to do my degree! Maybe one day....
The best moments would have to be the early days of Admax, running around Southeast Asia building the company, working with a group of smart, driven people on a mission to change the digital-media industry in the region. I learned so much, and had a lot of fun.
If you could advise your 20-year-old self today, what would you tell him?
Focus on finding enjoyment in your work. Do things that you love. It's not all about the money. Work satisfaction is more valuable.
What has been the most valuable advice you've ever gotten when facing challenges in your career?
You learn more from your failures than you do from your successes. You can't be afraid to fail. Put yourself out there, and fail many times. If you do, you will grow faster and to higher levels than if you never failed. Take your failures on the chin, take responsibility, learn from them, and get up and go again.
What would you advise the millennial just starting with their career or aiming to take their career to the next level?
Take risks. Don't be afraid to try new things. Use your 20s as a time to swing for the fences. Use the freedom you have to go after things that you aspire to.
There are so many paths to get to where you want to go. It's not a linear path anymore. Don't think that your career is restricted by where you went to school or what grades you got. It's an old cliché, but there is no substitute for hard work. Being willing to work your way up and work hard will get you further than any degree will. If you were to come and apply for a job with me, I would look at your attitude and work ethic before looking at any degree.
Follow Mat Ward's professional journey by connecting with him on LinkedIn and Twitter.
Watch out for the next post in the #CareerAdvice series, and be sure to connect with me on Twitter @jonharules, on LinkedIn and at my blog, Digital Marketing in Asia.