This is part of the #CareerAdvice series - featuring successful professionals who share their advice to people who would want to take their career to the next level.
Strong careers aren't built overnight.
Armed with over 22 years of experience in brand and corporate communications, N Ramamoorthi, President and Country Head of Ogilvy Public Relations, shares some of the best lessons he has learned in his career so far.
He highlighted the importance of having open communication and being honest with your team when something is not right. "There's greater likelihood of a better solution and wiser heads to solve it", he said.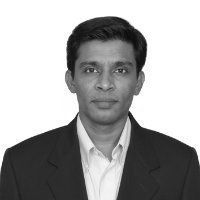 N Ramamoorthi, President and Country Head, Ogilvy Public Relations Worldwide
Can you tell us a bit about how you started your career?
As part of my MBA summer internship, I worked with a research agency on a project to determine the local demand for Direct Marketing which was becoming the next big trend at that time.
Being exposed to the workings of a research agency (and during the MBA, to Philip Kotler's voluminous dissertations) made me want to become a marketing consultant.
At that point the advertising industry was the closest I could join to get there. Interestingly, the agency I worked at soon started a Direct Marketing operation which I joined immediately after finishing my MBA.
What are some of your best moments in your professional life?
The best moment, without doubt was really getting my first job. The second was the time one of my clients invited and specially awarded me at their internal annual meet - I still haven't forgotten that high.
More recently, my best moments have been around transitioning into unfamiliar environments and succeeding in those.
If you could advise your 20-year-old-self today, what would you tell him?
I guess the only advice I would have given is to maybe take more risks. I made a few of my early career decisions in favour of safety over choosing new skills to learn.
One example was the dotcom boom which I missed. For sure it went bust as well, but a lot of the guys who chose to move there came back with valuable digital skills that were a head start for them.
What has been the most valuable advice you've ever gotten when you were facing challenges in your career?
The best advice I really got was to be honest - don't cover up a problem; there's greater likelihood of a better solution and wiser heads to solve it.
I have been generally lucky with the mentors I got to work with professionally. One thing I am grateful for is that they have been more supportive of me when I have had a problem than when I was doing great.
What would you advise the millennial just starting with their career or aiming to take their careers to the next level?
When we are just starting at work, we come in with this huge motivation to contribute something new, something big.
And then we have this frustrating experience - our ideas are shoot down; we seem to be spending more time doing the menial jobs, the day to day stuff.
Senior guys shoot down our suggestions. We're not in the thick of it. Soon we are left wondering what the heck we are doing here.
My advice - early career is in fact, a great time to invest in developing our listening and patience skills. And I assure you, your time will come.
Like Rome, careers are not built in a day. And if indeed they are, think about the guys who become child superstars. They have no idea of what to do with the rest of their long lives.
To learn more from N Ramamoorthi, connect with him on Twitter and LinkedIn.
Enjoyed this? Watch out for the next #CareerAdvice series or share your own. Connect with me on Twitter and LinkedIn.