This is part of the #CareerAdvice series -- featuring successful professionals who share their advice to people who would want to take their career to the next level.
Getting digital marketing campaigns right is something what most people could aspire to do. For Nel Capila, Country Digital Manager at Unilever Indonesia, the journey involves constantly learning, brushing up her digital skills through workshops and seminars and experimentation. In today's Career Advice series, she shares the importance of choosing experiences that challenge you, allow you to grow and step up your game.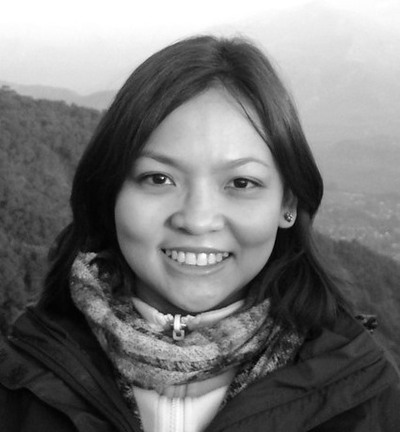 Country Digital Manager at Unilever Indonesia
Can you tell us a bit about how you started your career? What are some of your best moments in your professional life?
Right after college, I worked briefly for a start-up company selling servers and telecommunication hardware. We were just 6 employees at that time. My key project then was to plan and execute a launch event for our products.
Then I transferred to Monde Nissin under Trade Marketing, Category Management, designing planograms basing on market shares for noodles and biscuits. After that, I got an opportunity to work for Unilever Philippines.
I started under Category Operations doing Promotions and Merchandising for Skin brands such as Pond's, Dove, and Vaseline, then the role evolved to handle other categories as well.
After 3 years, I applied under the Media Department to handle Activations and Events. I remember during my interview, the former Managing Director was asking me how am I on digital because the role will handle "a bit" of digital as well.
I said I like Facebook and watching online videos but that's about it. This was in late 2009. Over some time, my role, supposedly mostly on activations, has evolved quite rapidly taking on more digital projects.
Because of this, I needed to fast track my digital skills and knowledge. I was privileged that Unilever Philippines invested on developing my skills by sending me to different courses and workshops such as the Digital Acceleration Program and IMMAP's Certified Digital Marketing Program.
But also, I was constantly brushing up my digital knowledge through reading digital news and articles and conversing with people with higher expertise on digital. During these times were the most exciting for digital in the Philippines. We were learning and experimenting, and setting benchmarks and milestones.
After almost 4 years of working on digital for Unilever Philippines, I moved to Unilever Indonesia as its Country Digital Manager.
If you could advise your 20 year old self today, what would you tell her?
"The world doesn't revolve around you", that's what I would tell my younger self.
Graduating from one of the top schools of the country and having an excellent record of extracurricular activities don't automatically mean that things you want or things you think you deserve will be handed to you on a silver platter. But if a good opportunity presents itself, take it, and learn from it.
Make sure every experience you have, you learn and grow from. Never stop learning and always challenge yourself to be better.
What has been the most valuable advice you've ever gotten when you were facing challenges in your career?
Someone told me once that "I should be equally excited going to work each morning as much as I am going home in the afternoon".
This was enlightening for me and redefined my notion of loving what I do and having a balanced life. This is what I strive for everyday, to be on that sweet spot of keeping the passion and excitement on my career and at the same time enjoying life beyond work.
What would you advise the millennials just starting with their career or aiming to take their careers to the next level?
A few things:
You define your own success. Keep challenging yourself and raise the bar higher. Also, don't measure up your success versus others. Your journeys are different.
Save up and invest. A former boss told asked once, "How can you be a good business leader if you can't manage your personal finances?"
Take time to rest and travel. Despite your busy-ness, take adequate breaks and leaves. It recharges you and makes you better overall.
Learn more from Nel by connecting with her on LinkedIn.
Enjoyed this? Watch out for the next #CareerAdvice series, or let me know who else needs to be featured next! Connect with me on Twitter and LinkedIn.