This is part of the #CareerAdvice series -- featuring successful professionals who share their advice to people who would want to take their career to the next level.
He was involved in the digital space since he was 15, being the community leader in Geocities.com (prior to the Yahoo! buyout), he then became part of the digital team at Starcom MediaVest Group in Malaysia.
Over the course of 17 years, he has failed and succeeded in various startups, which is why he advocates that anyone who tries to take the path less traveled must not think of turning back; there's no other way but to move forward.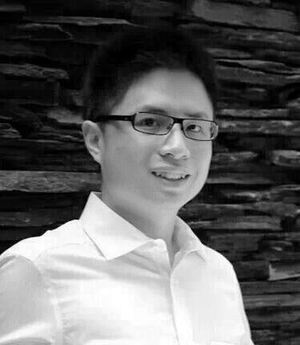 Nicholas Chhan, Digital Media Director at Dentsu Singapore Pte. Ltd.
Tell us a bit about how you started and highlights of your career
I started my career very geekily in the many facets of tech -- software, web, mobile, IPTV, gaming. I was then brought into the media industry in 2010 by a man who shared with me that the agency wouldn't have hired someone like me two years ago (from the date I joined) because I didn't have media planning background -- and that was what he needed. I came in to help him grow the digital capabilities and culture of the agency, while he grew me to where I am today -- the latter: invaluable.

Other highlights would be: seeing some of the people I've coached flying doing well and better for the industry, being given a chance to work regionally, working with extremely digitally savvy clients and colleagues, and winning digital planner of the year. All of which couldn't have happen if no one placed their faith in me, to which I'm extremely thankful for and humbled by the fact.

If you could advise your 20-year-old self today, what would you tell him?
When you walk the path less travelled, there will be many things in life that will remind us that there is no turning back, only moving forward.

What has been the most valuable advice you've ever gotten when you were faced with challenges in your career?
Do not take things too hard upon yourself, and to laugh at the face of it. Challenge it.

What would you advise those who are looking to take their careers to the next level?
Digital gets more and more complicated each year, as such the level of technical skills required to tame the beast.
More so than technical skills, is the ability to translate and convey the message uncomplicated. If you're one of the few than can deliver this while still technically sound especially in data, you're in demand.

Learn more from Nick by connecting with him on LinkedIn.
Enjoyed this? Watch out for the next #CareerAdvice series or share your own. Connect with me on Twitter and LinkedIn.