This is part of the #BorderlessTravels series - featuring tips on your upcoming trips.

The world is becoming more accessible, with airlines, accommodation and everything in between available at budget-friendly prices.
If you can sort through the droves of information, you can go a lot further for a lot less. You can collect and redeem miles, watch for seat sales but if you're open minded to other ideas, here are a few other options that can help you travel on a budget.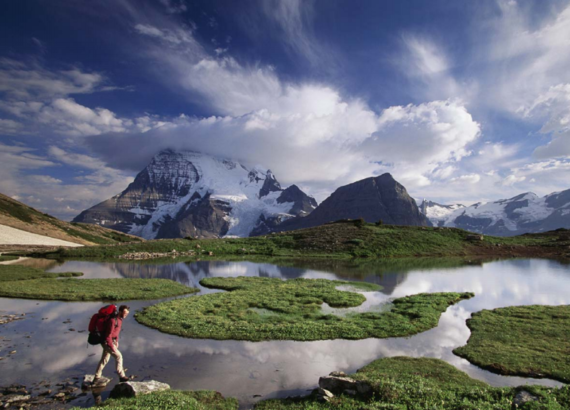 Image Source: Accenture
Participate in flashpacking
Hostels are a great way to travel if you're young and traveling by yourself or in a small group with your friends.


Unless your idea of a good night involves hanging out with loud and drunk 20 somethings, we would not recommended the hostel life if you are over 40 or traveling with more than five or six people. Hostels are suited to people that like to party and save money at the same time.

A great way for finding friends (pretty handy if you're traveling alone), hostels can often be five times cheaper than hotels. If the thought of shared bathrooms and bunk beds don't appeal to you, try flashpacking.

Think of flashpacking as the classy cousin of backpacking. Instead of shared bathrooms and bunk beds, flashpackers can book private rooms with an ensuite of facilities.

They are well kept and travellers can expect reliable wi-fi and many power points to keep up with their digital cameras, smartphones (for quick snaps and adding new Facebook friends) and tablets.

Tip: Do your homework and read through reviews. Choose your bunkmates wisely if you're a light sleeper, otherwise, be sure to pack some ear plugs!

Pay it forward, go on charity travels

Remember the guy who traveled the world with someone who's got the same name as his ex-girlfriend? To carry on the good deed, he has launched "A Ticket Home," a charity that helps people travel when they can't afford it themselves.

So that pretty gives you an idea that you can also do charity travels, which is a great way to live on the cheap, discover the culture and learn the language. Stay for as long as you like, but as the name suggests, you won't be earning any money.

Charity work allows you to travel and still be able to do good and it usually gives you somewhere to stay, sometimes a few meals, but not much more beyond that.

The types of work can range from construction, medical aid, to teaching. There are programmes set up in most countries, you can literally work your way around the globe.

It can be harder to couple traveling while working at a charity, as they aren't always near touristy places or the main cities, but you can use the time to learn the local language and travel after your charity work.

Watch out for daily deals!

We're seeing more daily deals site come onto the market, trying to evolve as more competition comes out of the woodwork. Travel deals are one of the biggest trends, with travelers keeping an eye out on airfare deals and accommodation.

"Money can buy you things, but it can't buy you memories. Our budget travellers tend to be the most adventurous with discovering new destinations and love value for money", according to Gordon Bayn, Head of Travel, Scoopon.com.au.

He added, "Scoopon Travel holidays package deals have many inclusions like meals, spa and transfers negotiated into the package. We know now that our customer include travel high on their list, as part of what they do at least once or twice a year."

Catering to the demand of many budget travelers is their partnership with P&O cruise lines where the company clearly illustrate a solid discount and all meals which is our promise to our 'value proposition' for our customer.

Package deals can often cut costs, as they want to secure your participation for the whole trip. They can also take the hassle out of organising.

The tours they choose are the best and most popular, which saves you from missing out on having an amazing trip. It's ideal for those who want someone else to do their vacation planning.

Go ahead. Participate in couchsurfing

Couchsurfing has risen in popularity over the last decade. Though there are some safety issues, the couchsurfing community is one based on trust.

The basic idea is that you search for a host in the country you're traveling to based on location and living preferences i.e. smoker/non-smoker, male/female. If their couch is free, you can lock in your accommodation.

You can save big money on accommodation, and get to stay with a local that knows the ins and outs of the city you're traveling to.

Note on safety: There are small instances where it can be a bit dangerous, especially for girls traveling alone. Use discretion and try to get to know the person before you stay with them as long as possible.

Book with Airbnb

No question, Airbnb has taken the travel world by storm in the last few years. Hotels were threatened that they're trying to shut the growing start-up down.

Airbnb homes are rented out by their owners, usually when they're away traveling themselves. They are not ideal if you're traveling solo, but if you have a small (or even large) group, you can save a bucket load on accommodation, and again, the owner can often give you free advice on how to travel. All their facilities, including kitchen are available for use.

You can even put your place on Airbnb whilst you're traveling to help fund your travels.

The thought of expenses shouldn't get in the way of your dream travels. There are many ways you can explore to make it budget friendly and become more memorable.
We'd love to hear how you're traveling the world on a budget. Share your tips with us in the comments below!
PHOTO GALLERY
Best Budget Airlines