This is part of the #CareerAdvice series - featuring successful professionals who share their advice to people who would want to take their career to the next level.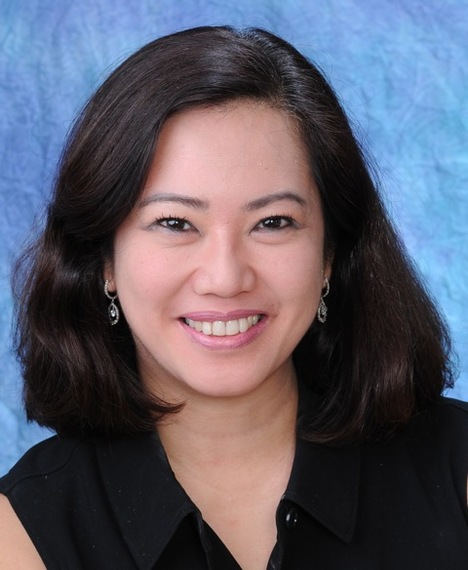 Roxanne Aquino, Chief Dreamer at Dreamlist Holding Corp
Philippines was in a crisis situation in 1980's. Yet, that did not stop Roxanne Aquino from landing a marketing role at one of the world's largest and most profitable consumer products companies in the world where she eventually carved her career starting as Product Group Manager then eventually as Vice President Marketing at Unilever Foods and Vice President Marketing at Unilever Asia, respectively. Her interesting journey eventually led her to pursue the role of Chief Dreamer at Dreamlist Holding Corp.
She shares some really important career lessons on the importance of working only on what will give you joy.
Can you tell us a bit about how you started your career? What are some of your best moments in your professional life?
I started working straight out of college in 1984. The Philippine economy was in shambles and there was a "freeze hire" policy in most companies. Despite this, I applied in Unilever (which used to be known as Philippine Refining Company) and Procter and Gamble who were recruiting.
They said that if they continued to recruit despite the economy then they were assured they would get the best candidates! After going through a rigorous selection process, Unilever confirmed I could start as a Management Trainee in Marketing.
I got the advice even before graduation and way before P&G so my decision was made. I recall that during the final interview, the Marketing Director, Peter Dart, who now works for WPP, asked if I had convinced his colleagues that I was not a "security risk"! This was one year after my uncle Ninoy Aquino was assassinated; Marcos was still the president then and the united opposition induced left-leaning organizations.
I knew I wanted to join a multinational corporation because they "played by the book.". I did not ever want to be in a position that needed to use influence to achieve what was necessary. I don't think I was familiar with the term "meritocracy" then, but I wanted to join a company that adhered to this. Joining Unilever is one of the best decisions I made and I grew with them for the next 23 years.
After 9 years in the Philippines, my work expatriated me to Indonesia, London, the Netherlands and Thailand. I loved being a marketer in different cultures, throwing away the rule book, never second-guessing my consumers, taking the time to immerse myself in different worlds and understand what drives their choices. I am naturally curious up to today.
If you could advise your 20-year-old-self today, what would you tell her?
I don't think my values and preferences were fully formed when I was 20 years old. I was lucky that Unilever saw potential in me and assigned me to the Marketing function.
I don't think I would have chosen to specialize in Marketing given my uninspiring exposure to the subject in college. There is a saying "choose a job you love and you will never have to work any day in your life" but really, do you know yourself well when you are 18, 20 years old?
So I think I will say to my 20 year old self, "Seek the counsel of people who are exposed to all the possibilities and trust that when they give you advice, they will have your best interests at heart.".
This could be an older cousin, an aunt or uncle, a family friend, etc. You don't have to limit yourself to one advisor, you can have a few and see if any recurring themes emerge.
What has been the most valuable advice you've ever gotten when you were facing challenges in your career?
One of the most challenging times in my career was leaving the corporate world after 23 years.
My BFF and I worked on what my priority values were and ranked these -- Personal Growth, Family Happiness, Location, Leadership and Creative expression.
What was left out was revealing -- it was not about Compensation, Ambition and Status or Harmony in the workplace. This soul searching brought me to a move to Consulting where I enjoyed the diversity of the industries I worked on, the intellectual stimulation of the challenges my clients faced and the flexible working arrangements that allowed me to plan around family and health needs.
Now my husband says "Work only on what will give you joy."
Rather than duty or responsibility which is what used to drive me in the past, before taking on any work, I now ask myself, "Will I enjoy this?" I have to admit though that this is a luxury as I have saved enough financially to be able to pick and choose.
What would you advise the millennial just starting with their career or aiming to take their careers to the next level?

Weigh up your decisions seriously. Give any job the proper time.
In my view, the minimum should be 2 years; 4-5 years before you move next is ideal. That way you learn everything about what you enjoy (or not), what plays to your strengths (or not). If you don't think you can stick to a job for more than 2 years then don't do it.
If you are not sure, ask questions, ask people who have done the job before, shadow someone doing a similar job. Do your homework, then decide.
When I look at a CV, I weed out "hoppers" -- those who jump from one job to another, who move industries, companies and countries at the same time, those who don't stick to their jobs long enough. To me "hoppers" are restless and uncertain.
It's like they don't want to live with the consequences of their decisions or want to escape before they are found out.
Make an informed, considered decision then honour your commitments.
Watch out for the next post of the #CareerAdvice series and be sure to connect with me on Twitter @jonharules, LinkedIn and my blog, Digital Marketing in Asia.