This is part of the #CareerAdvice series featuring successful professionals sharing their advice with people who would like to take their career to the next level.
One of the main things that hiring managers would ask candidates during a job interview is whether the applicants consider themselves team players or leaders.
Selene Chin, Managing Director of Dog Digital Asia, recommends that those of you who are just starting your career to ground yourself with the right skills, avoid having a fixed mindset as an individual and as a team player, and focus on giving your best, as you represent the work of your whole team.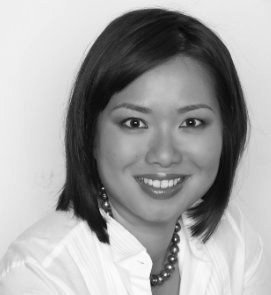 Selene Chin, Managing Director at Dog Digital Asia
She also shares how having an open mind and focusing on giving her best has allowed her to adapt to the ever-changing world of marketing, and how it has become an essential part of her professional growth.
Can you tell us a bit about how you started your career? What are some of the best moments in your professional life?
My first job was with a midsized, local advertising agency. I think it was the only one in Singapore with a printing press with it. I would sit with the print shop manager and learn all I could about printing. I had to conduct briefings -- in two different dialects, sometimes -- with the production, studio and media teams.
Those were the days when we had no computer, when we had an in-house media department. It was a very tough entry into working life. There were no trainings. Clients and colleagues were very demanding; everyone expected you to know your work on your first day.
To keep myself abreast of the developments, I kept a notebook where I recorded what I'd learned every day, whether something I'd seen or something that had happened to me. I wouldn't have said this at that time, but looking back, I think it was a fascinating period.
My best moments? There were too many. I remember being at one of my first digital agencies and trying to explain to a client over the phone what "caching" means as I was searching for it on Ask Jeeves on my computer! (Those early dot-com days were invigorating times; everything was new and fresh to us. We didn't even have names for half the things we did!)
Then there was the time when I was a business director of an established digital agency. We were on a new-business winning streak. My partners in crime, the CD and the strategy director, devised a way of working that would eventually shape our management styles and our respective agency structures.
When we all went our separate ways to take on leadership positions in different agencies, I think I always drew on those positive moments as I went along my career -- that feeling of fearlessness and experimentation, and that powerful feeling of being with a team of peers.
If you could advise your 20-year-old self today, what would you tell her?
I was a late bloomer. At 20 years old I was very much still in my own world, absorbed in my own issues. I thought the world revolved around me. To be honest, I wouldn't change much of how I lived my life then. At that age you want to have the space to discover yourself, your dreams.
If I had to tell my 20-year-old self something, it would be to just stop rationalizing and keep exploring -- that, and that my then-boyfriend was a waste of time.
What has been the most valuable advice you've ever gotten when facing challenges in your career?
It wasn't so much advice but a lesson. I was in my first job, and I had just broken up with my boyfriend. We were rushing out artwork for a demanding client. It was late, and it was just me and the art director, who had stayed back. I was very much focused on nursing my pain and was distracted. But there was a moment when I looked up and saw my teammate was so focused on getting the work done so she could rush back home before her daughter went to bed.
At that moment I saw how all our work was connected, how, in being distracted, I had caused her to stay late.
These days, when I talk to the young ones in the industry, this will be one of the first things I tell them: Remember that you are part of a team.
Your every action will affect the work of your teammates. Remember that when you present work, you are presenting the work of your team. Treat it with care. Treat it with respect. Give it your very best.
What would you advise the millennial just starting with their career or aiming to take their career to the next level?
Don't start off with a fixed path in mind. Be open-minded. Be humble. Ground yourself with all the right skills. And then you can start to reach for the stars.
You may follow Selene's career journey by connecting with her on LinkedIn.
Watch out for the next post in the #CareerAdvice series, and be sure to connect with me on Twitter @jonharules, on LinkedIn and at my blog, Digital Marketing in Asia.