This is part of the #CareerAdvice series - featuring successful professionals who share their advice to people who would want to take their career to the next level.
He has always had the heart to empower the people in Africa by starting his career supporting the Rwandan Ministry of Health. Now, Oliver Rothschild co-founded Spire, an innovative approach that aims to help students with their transition from education to employment so companies could have globally competitive workforce.
Rothschild shares with us some great career advices and their plans on how to help students in East Africa to take their careers to the next level.
Tell us a bit about how you started and highlights of your career.
My first real job out of college was supporting the Rwandan Ministry of Health supporting the launch of Rwanda's first national pediatric HIV program. While there I launched a small nonprofit supporting young Rwandans to get to university called Generation Rwanda.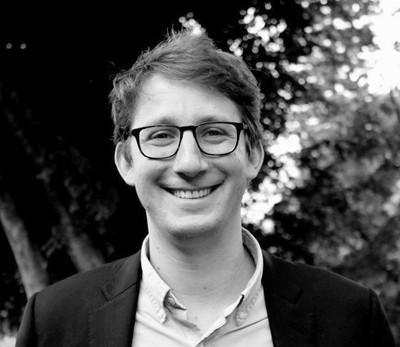 Oliver Rothschild, Co-Founder of Spire
After returning to the US, I studied medicine at Yale before returning to East Africa to help Partners In Health expand healthcare services to over 1 million people throughout rural Rwanda.
As I moved from direct healthcare provision to leading systems, I realized I needed to build management and leadership skills so I moved to McKinsey where I served private and public sector clients in healthcare and education.
Meanwhile, I had continued building Generation Rwanda from a scholarship to a full university program called Kepler. Supporting that launch energized me to think more about the education sector in East Africa and I made the move to entrepreneurship full time with Spire.
What's the most exciting and fulfilling part of your job? (Tell us a bit more about Spire's current projects and what's up on the horizon for the social impact in Africa)?
The two most exciting things about the job are the impact we have on our students and the chance we have to build an amazing team.
We launched Spire because of frustration with the status quo - that students were coming out of educational programs at all levels without the skills necessary to take the next step in their careers.
Our first program aimed at supporting students with the transition from education to employment, learning from models like Fullbridge or Koru.
From there we've launched programs aimed at first-time managers, and high schoolers who haven't been able to get into their first vocational employment. I'm proud of our results so far - we've had more than 90% of our graduates get job offers after the program, and we're growing quickly!
At the same time, I'm thrilled with the team we've built. We have a group of talented staff who are not only top performers, but are also genuinely a pleasure to work with. I'm excited every day to come in and take on the huge problems we're tackling with this group of people.

If you could advise your 20-year-old self today, what would you tell him?
I wish I had focused on what I knew was important to me earlier. I spent too much time chasing after that next prestigious opportunity because I thought it would impress someone else, or wasting time rebelling against what I thought I was being pushed to do.
Instead, I wish I would have clarified what was most important to me, and started focused work toward something I deeply believed in earlier.
At the same time, that meandering path taught me so much and helped me build a strong network - my cofounders now come from a range of roles across my career.
The skills which help me as an entrepreneur come from my time as a doctor, as a strategy consultant, as a governmental advisor. It's so hard to look back and imagine what would have happened if I had taken a different path.
What has been the most valuable advice you've ever gotten when you were faced with challenges in your career?
Working in the social impact world, my ultimate measure of success or failure is how much of a dent I can make in the problems I'm taking on.
So for me, the best advice I've gotten when I'm struggling is don't spend energy focusing on or worrying about yourself, spend your energy solving big, tough problems.
The other thing I try to focus on is that Calvin Coolidge quote:
"Nothing in this world can take the place of persistence...The slogan 'Press On!' has solved and always will solve the problems of the human race."
For me, success has always come from hitting the tough part of a project and pressing on. So when I hit challenges, part of me says okay, great, here's the part that's going to make everyone else give up.
If I can press on past that point, I'm going to build something great.

What would you advise those who are looking to take their careers to the next level?
I'm taking this from the startup perspective, but I think, as with anything you're launching, it's a combination of product and marketing.
Your product is your work - you have to deliver remarkably high-quality work at a pace that surprises everyone around you.
Be the first one in the office and the last to leave, spend all weekend making something extra, make sure everything you produce is better than everyone expects.
Marketing is just as important. I've worked with really talented people who don't get opportunities because they don't spend time looking in the right places.
Reid Hoffman of LinkedIn says it really well,
"Opportunities do not float like clouds in the sky. They are attached to people. If you're looking for an opportunity, you're really looking for a person."
Go out every week and meet people, and do your best to help them succeed. Spend a few years doing that, really adding value to the people in your network, and I promise opportunities will come out of it.
Be sure to connect with Oliver on LinkedIn and Twitter and check out the exciting impactful initiatives they have on their website!
***Enjoyed this? Watch out for the next #CareerAdvice series, or let me know who else needs to be featured next! Connect with me on Twitter and LinkedIn.***