There are approximately 6.5 million people employed by the tech industry in the U.S., and this number continues to rise annually.
For example, 129,600 new jobs were created between 2013 and 2014, and similar numbers are expected by the end of 2015. Although the tech field has historically been primarily filled with men, there are some groups such as Women Who Code that are focused on minimizing the gender gap.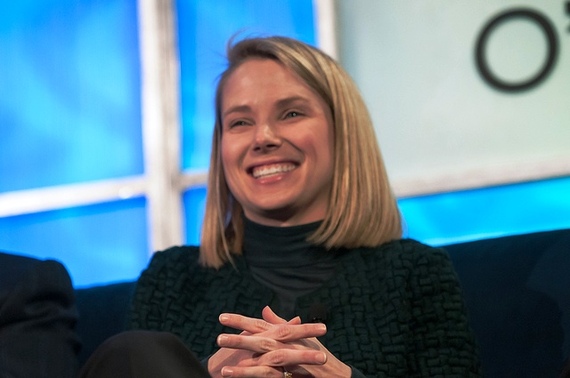 Image Credit: Flickr, Creative Commons: JD Lasica
At the current time, it is estimated that 15 percent of all tech workers are female. Studies have found that there is an average wage disparity between the genders of 11 percent, and it is likely that this is one of the main reasons that the industry is 85 percent male.
The majority of the pay gap appears to happen as people work their way up the ranks. However, the good news is that entry-level wages are almost equal, and can even favor women in some instances. This actually helps set the tech world favorably apart from other popular industries, including law, which has a well-documented pay gap of 18 percent.
The disparity between the genders has perhaps never been more on display than it is in the Forbes 100 Richest in Tech list. Only seven women have a high enough net worth to make the list, but it is noteworthy that three of them are well-known entrepreneurs. Zhou Qunfei, the founder of Lens Technology, ranks in at number 30, and she is also the richest self-made woman in the world.
Regardless of gender and pay statistics, the reality is that the tech world is not only booming but also offers good financial opportunities for anyone who has the proper training, skills and motivation.
In fact, the average salary for a San Francisco based high tech worker is $156,518. The world is becoming increasingly reliant on technology for everything from going online to tracking fitness goals, and this means that the tech boom is not going to disappear anytime soon.
Working for a tech startup often requires a huge time investment, which can make it necessary for employees of both genders to minimize the rest of their schedule. This leaves many female tech employees trying to look beautiful with less time so that they can present a polished appearance. After all, even though the main focus of the tech industry should be placed on getting high quality results, there is always going to be at least a subtle bias against women who fail to maintain certain beauty standards. Research has proven this by determining that people who are perceived to be physically attractive earn an average of 12 percent more than their co-workers.
There are numerous organizations and non-profits that have dedicated their focus to helping bring more women into the world of technology. Additionally, steps are being taken to minimize the pay gap. Girls in Tech, which was founded by Adriana Gascoigne, has opened close to 50 chapters in cities around the world.
The non-profit's main purpose is to connect with women who are interested in a STEM career by matching them with mentors and hosting programs such as The Girls in Tech Catalyst Conference.
Another group that seeks to bring female tech workers and enthusiasts together is TechHer. This support group is located in Nigeria, and they will be hosting the first #TechHer gathering in Abuja on August 28. Events of this nature are rapidly popping up around the world, and this highlights the strong interest many women have in technology. The continual existence of so many groups and events also makes it clear that women still need a solid support base in order to help them get a foothold in the tech industry.
Although there is still much work to be done, young women worldwide are becoming increasingly cognizant of the many STEM career options that are available to them. This is due in part to multiple awareness campaigns and public statements by powerful women such as Hillary Clinton. Additionally, it is also natural for girls who are raised with technology to grow into women who are passionate about working in the tech industry. Therefore, it is reasonable to assume that the future of tech will include more balanced gender demographics.