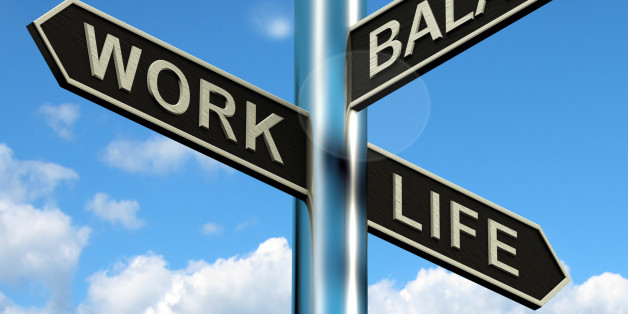 I recently came back from the Consumer Electronics Show in Las Vegas, where one of the biggest trends coming out of the show was Digital Health. I watched a cutting-edge panel about the Digital Health Revolution, where one of the panelists, Dr. Reed Tuckson, said that we need to "...make ourselves the deputies of our own health." I was inspired, and I decided this would be a great New Year's Resolution.
One week later I forgot everything I learned about Digital Health at CES. I fell back into the typical pattern that a lot of us probably deal with, where I put the focus on my work over the focus on my health.
I woke up on a Monday morning with a terrible sore throat. Rather than listening to my body I decided it was nothing and powered through a day of work. Of course, I was most likely operating at a sub-optimal level which was probably not helpful to anyone around me.
Five days later, the pain in my throat escalated and I couldn't bear the thought of another sleepless night and foodless day. I finally decided to see a doctor.
At the doctor's office, the ignorance of my health led to another setback. As I handed my insurance card to the receptionist, she promptly handed it back to me letting me know my coverage had expired. I'm one of those people who is often too busy at work to pay attention to those "all-office emails" sent out by HR. I now realize those "all-office HR emails" are just as important as any other email I get pertaining to my day to day office activity.
Apparently, I did have insurance. The HR team had sent an email letting everyone know our coverage had moved to a new company. But, the alternative to not reading what I had deemed irrelevant during my workday added up to roughly $1,000 for a doctor's visit and throat culture. Not exactly the way I want to spend my hard earned cash -- especially when one of the luxuries of working a corporate job is access to benefits like health insurance. I felt so sick that I was ready to part with the cash, but I was frustrated that I had let it come to this.
Luckily I was able to get a hold of HR, and sort out my coverage. But, it was sobering to think about all of those people out there who literally can't afford to get sick. In the last few days, I've seen that New York City Council Member Gale Brewer is sponsoring a bill that would require employers to provide paid time off for ill employees. I think this is the beginning of the equation, but not a full solution to shifting our culture to prioritize health.
The icing on the cake was a lecture from my doctor on the realities of convalescence. He knew I worked at The Huffington Post and even recommended someone write about the benefits of good old R & R. I told him someone already was. I work for a company that has been at the forefront of promoting the qualities of proper rest and sleep as an imperative to a healthy lifestyle. This is reflected not only in the editorial vision, but also in the corporate culture. We have nap pods at the office so we can rest during the day. I work for a company that believes in putting health first and I still didn't listen. In fact, one of my responsibilities as Marketing Director of The Huffington Post is to promote our leadership in this space.
One diagnosis of strep throat and 600 mgs of antibiotics later I decided that from now I will make a conscious effort to put the same amount of energy and attention into my health as I put into my work.