We all get sad sometimes, especially this time of year when it's back to school and things start to get hectic. It's especially depressing when we change the clocks and it gets dark earlier. While the characters on Mad Men turn to alcohol when they are down, I am the type who heads for the ice cream. There is something about the texture and the coldness of it that is soothing to me.
Nothing is more comforting to me than a scoop or two of ice cream, however, it's easy to lose track and overdo it. The trick is finding ways to give in to your ice cream craving and not pack on the pounds. Now if you can limit yourself to the perfect small portion size then go right ahead and find the tastiest full fat ice cream around. I on the other hand never bring a full pint of ice cream into the house because once I put the spoon in it's all over.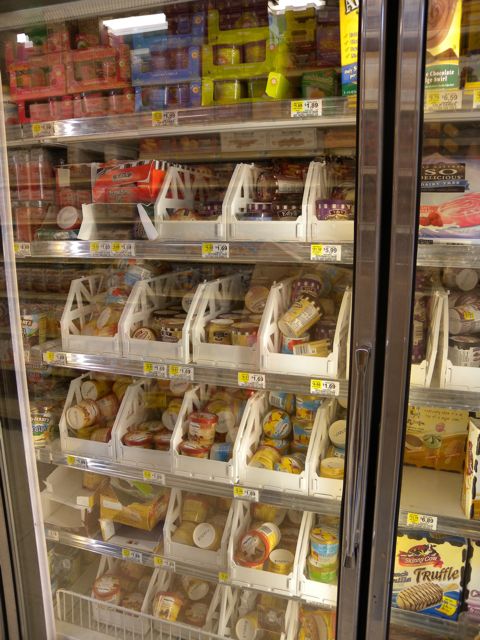 If you go into any grocery store you will see every possible variety or ice cream and gelato in a perfect portion size. These snack sizes are the perfect size to indulge in yet still be aware of how much you are eating. It's also a good way to mix up your flavors without bringing home a whole bunch of tempting pints. I like to get one real ice cream flavor and pair it with a lighter and lower calorie sorbet.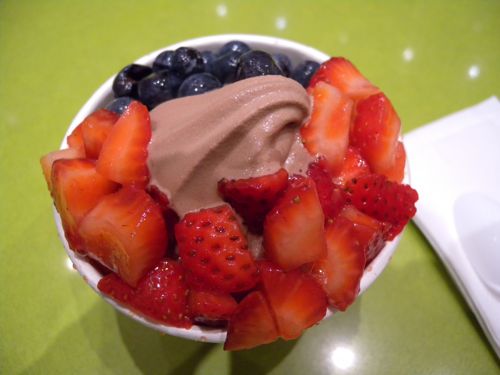 Sometimes I crave ice cream when I'm out and about. When this happens I like to go for frozen yogurt. Pinkberry and similar shops seem to be popping up everywhere these days. The yogurt is pretty standard however the danger zone is in the toppings. If you get a small yogurt and top it with peanut butter chips you might as well go for a peanut butter cup. When I get frozen yogurt I always top it with fruit. I really load it up as fruit is filling and healthy. Just be sure the fruit is fresh and not drowning in sugary syrup.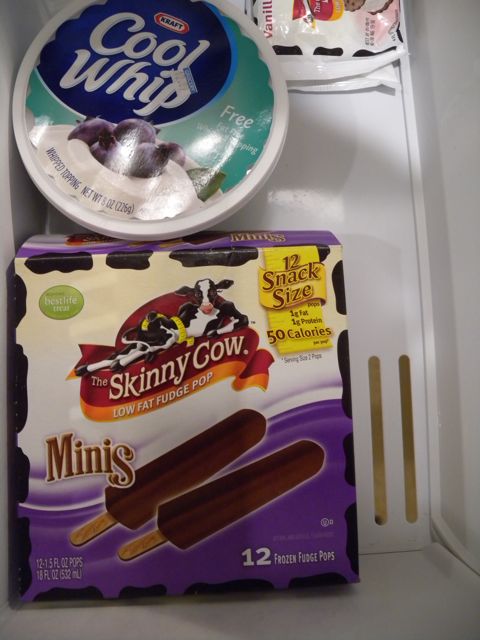 When it's too cold to head out I raid my own freezer, which is always stocked with Skinny Cow Fudge pops and Skinny Cow ice cream sandwiches, which only have 140 calories. I prefer the mini fudge pops that only have 50 calories. They are great because you can eat a few of them and feel like you are cheating on your diet but you really are not. They are also handy to have around if you get a sore throat. It's fun to doctor up the fudge bars and make them into a skinny version of a banana split. All you need to do is top the fudge bar with a banana and some fat free whipped topping. It has all the same flavors of a banana split and will definitely hit the spot and satisfy any cravings you have.