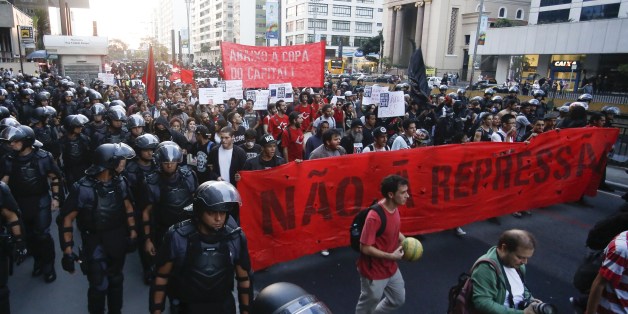 From Project Syndicate
A few years ago, a substantial majority of Brazilians supported holding the World Cup in their country. By last May, the share had declined to half - astoundingly low for some of the world's most enthusiastic soccer fans - with small but strident protests persisting across the country. Rousseff's opponents want the protests to disrupt the games, damaging Brazil's international image; some are even hoping for Brazil's team to lose.
Such an outcome would not be good for the country. Whatever frustration lower-middle-class Brazilians are feeling, a successful World Cup is their best option. Likewise, contrary to the perceptions of Uribe's supporters, Santos's reelection and continued pursuit of peace is exactly what Colombia needs right now. The more citizens understand and support this effort, the better its chances of success.
Read more here.