Investment crowdfunding leaders will convene in Chicago next week to welcome the 96% of Americans who until now haven't been able to participate in this innovative new form of investing.
Termed "non-accredited investors," these people, who aren't rich but do have some funds to invest, will now have the opportunity to earn more than the piddly low single-digit returns on CDs. By participating in investment crowdfunding, they will have the same access to the potentially higher returns heretofore available to accredited investors, defined as people whose net worth exceeds $1 million or whose annual income is greater than $200,000 ($300,000 for a couple).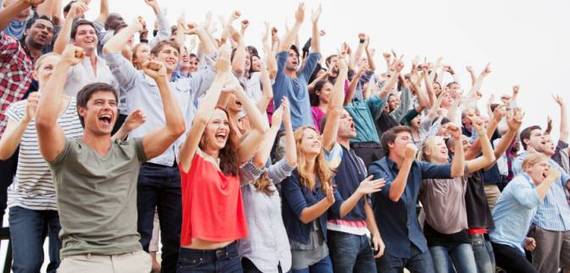 Thanks to the Securities and Exchange Commission's new Reg. A+ rules, taking effect May 25, all US investors, not only the ones who pass the 'rich test,' will be able to seize on investment crowdfunding. And on Thursday, April 16, The Soho Loft's RealCap Chicago will feature what's believed to be the first live forum convened on the topic since the SEC approved Reg. A+ on March 25.
Attorneys Jeff Blumberg of Faegre Baker Daniels, Anthony Zeoli of Gins-berg and Jacobs, and Markley Roderick of Flaster/Greenberg will join FundAmerica CEO Scott Purcell on The New Frontier: Crowdfunding for Non-accredited Investors panel.
It's an auspicious time for this panel to come together, just ahead of the May 25 dawn of a new world of opportunity for both small investors and small businesses. Reg. A+ is being called a game-changer in the world of crowdfunding, because it greatly expands the population to whom crowdfunded investments can be offered.
It's been three years since President Obama signed the Jumpstart Our Small Businesses (JOBS) legislation that opened the gates for crowdfunding investments. However, because many pieces of the program were subject to lengthy SEC review and rule-making, this jumpstart has been off to a slow start.
Among the limitations that will disappear under Reg. A+ are two big ones: The limits on what companies can raise by these means is being lifted to $50 million, from $5 million; and, for the first time, non-accredited investors are allowed to participate.
That latter expands the field of players from the roughly 8.5 million US investors who qualify as 'accredited. Soon, anyone will be able to reap the potential rewards to be had from investing in opportunities such as start-up businesses at Onevest, real estate at PeerRealty, and distressed mortgages at American Homeowner Preservation.
However, just because non-accredited investor crowdfunding will soon be possible, does not mean that all the platforms will structure their offerings to do so.
That's the reason for efforts such as the upcoming panel, to sift through the new SEC rules and discuss means to accept the non-accredited. The new rules include protections for the smaller, and sometimes less sophisticated, investors. Non-accredited investors can't put in more than 10% of their net worth or annual income, and the companies offering investments will be required to include extensive details on their financial background with an investment offer, and submit to other SEC guidelines.
With the limit raised to $50 million, companies can raise capital "without facing all of the requirements of a public offering but potentially providing some of the benefits," a Forbes article said Thursday. An issuer can "'test the waters' and find out whether there will be any interest in its offering" before spending the enormous sums that are required to get IPO advisors on board.
The situation is complex, but attorneys, platform operators and others in the industry are huddling to review the course ahead, detail the challenges and explore the potential rewards. For non-accredited investors, those looking to raise capital, and platform operators, the new SEC rules signal the start of a whole new era. For all investors, let's hope this evolves into an A-plus situation.