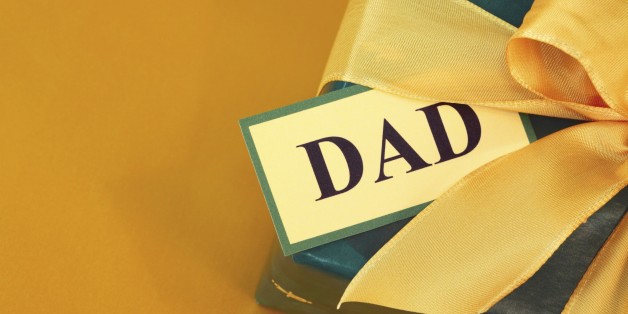 As Father's Day approaches, I look back and reflect on what being a father means to me. For me, becoming a dad has been an unparalleled journey. Growing up I remember fantasizing about having children and wanting to be a father, but I realized early on that I was gay and the notion of marriage and children was a non-starter; deep down inside though, I felt that if I were given the chance I would make a good father one day. The thought of children flickered on and off in my head for most of my young adult and adult life. When I was dating a girl in high school we would talk about how many kids we wanted, and when I spent time with children I would relish in the absolute joy and pleasure they were to care for. Even when I had serious long-term relationships with boyfriends I would always harbor the notion of children and even discussed it with them openly, a fantasy of sorts, but for me it was a serious conversation nonetheless.
When I finally met my husband more than 19 years ago, I remember distinctly the first time we talked about family and the possibility of children, again a fantasy but we both felt that kids would be an important complement to our lives, in the same way I assume straight couples talk about having kids when they first start dating. We knew no other gay couples that had kids, and our careers, travels, and hobbies seemed to always take front and center. As we grew older and saw many of our straight friends get married and start having kids, the wanting, actually needing, to have children increasingly grew.
That flicker of possibility began to burn brighter when, for a whole weekend, we babysat my best friend's three-month-old boy. It was the most idyllic (and stressful, neither of slept a wink the entire time) weekend of unadulterated joy and bliss. After that the notion of being parents became very real and we were hearing of a lot of people around us talking about it and even started to see some gay couples with babies around Chelsea, where we lived; we even attended a same-sex surrogacy seminar! One summer weekend day at the beach we crossed paths with an acquaintance from the neighborhood that we had not seen in many months. He told us that he had moved out of Chelsea back to Long island to be closer to his parents since he had recently had twins through surrogacy and needed all the help he could get. The first time we visited him and his newborns the emotions were almost too much to describe; it felt so right, so natural. He seemed the most amazing father, with supportive parents and friends, and adorable twins. It was exactly the life I had always dreamed of and now wanted badly.
Like many couples, we were both on board with becoming parents, but were at very different stages of how much we wanted this and what it would mean to us as individuals and as a couple. The hurdles and obstacles placed in our way at times seemed insurmountable, but once we took the plunge, decided that yes, kids were to be in our future, the process was long, laborious, stressful and very expensive. We spent several years in planning and lining up all the players: agencies, lawyers, surrogates, egg donor, etc. and embarked full on the journey of becoming dads. That journey included many ups-and-downs and even hardships such as traveling to Los Angeles monthly, because New York State does not allow assisted pregnancy, in order to support our surrogate in keeping her appointments. Luckily we were surrounded by amazingly supportive family and friends, which made the journey more bearable, as well as drawing strength from our commitment to each other and this new life awaiting us.
We now have two amazing boys that fill our life with love and joy and happiness, sometimes with a bit too much energy and chaos, but we are always amazed by these miraculous little people who have changed our world. We are very lucky that we could afford to do what we did and devote ourselves fully to these children. Not all couples with similar fertility issues, whether they are straight or gay, have access to the same resources. Nevertheless, it would have been immensely easier on us if we could have done this process locally, and feel that every legal safeguard was in place in order to protect our family's configuration. No family, no matter how it is constituted or created, should have to jump through the hoops we had to and also face legal limbo when it comes to our children. We should advocate loudly alongside lead advocate Empire State Pride Agenda and all New Yorkers looking to create and protect their families. We must pass the Child-Parent Security Act currently in Albany and ensure that all families are free to come into being in whatever way they need to and be protected.
My journey to parenthood has been long and hard-fought, but one that I would do all over again, no matter how exhausting and overwhelming the daily grind can get: preparing breakfast, brushing teeth, getting out of the house on time for school, homework, and the list goes on. Father's Day is a once a year holiday but in our home, I feel that everyday is father's day, not because we are two dads but because we are present, available and invested in our kids well-being and happiness and that is what being a father means. Every day bring a new challenge and adventure as we continue on this amazing journey of fatherhood.
On this Father's Day, I wish everyone who hopes to experience fatherhood, can have the opportunity we had and experience the joys of becoming a dad.
Jorge R. Petit, MD
Psychiatrist and Board Member, Empire State Pride Agenda Foundation