OK, so it seems that every month, and every day really, is National Something or Other Day, from talking like a pirate to celebrating the goodness in pancakes to ice cream and even margaritas. Did you know that the month of May is National Hamburger Month and May 28 is actually International Hamburger Day?
Other odd days in May include International Tuba Day, No Diet Day, National Teachers (and Nurses) Day, and even Dance Like a Chicken Day (May 14 if you want to get in on that action). And of course, let's not forget Cinco de Mayo.
So if you want to get into the spirit of things, what is a hamburger lover to do? Prepare to feast from the classic In-N-Out Double Double, to fancy burgers like the delicious Chaya White Cheddar Cheese Burger (served only at lunch), to adventurous concoctions like Slater's 50/50 half ground beef / half bacon oversized burgers, to the outrageously delicious Bro Snicker Burger at Myke's Café. There are a lot of bad boy burgers to feast on this month.
And Morels French Steakhouse & Bistro, with locations at The Grove in Los Angeles and The Palazzo in Las Vegas, have even come up with its very own Burgerfest 2014 -- celebrating American craft beers and house-made burgers throughout the month of May.

Morels' own Chef Diro Shiferaw has created three wonderfully tasty pasture-raised, grass-fed beef hamburgers just for Burgerfest. A complete meal unto themselves, they each are served with French fries so forget about appetizers and probably even dessert.
My favorite of the tasty trio was the French burger, which is a fine play on the Croque Madame -- a favorite French breakfast sandwich. This newfound favorite is served with "Open Faced Tartine" white toast, whole grain mustard, truffle cheese, mayo, arugula, and topped with a fried egg. There's just so much rich flavor going on here, and the cracked egg really adds a delicious sauciness. Eat it while it's hot and wash down with a fine cold beer like the Mother Earth Brewing "California Cream'N from Vista, California.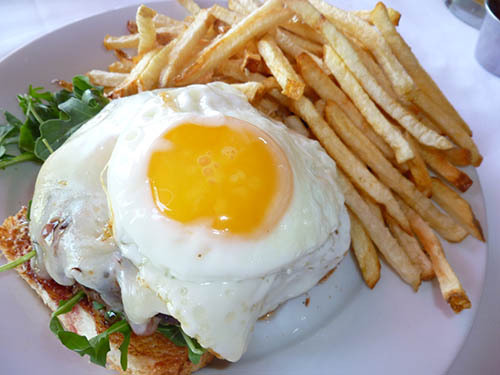 The American burger, which includes BBQ sauce, onion rings, Iceberg lettuce, and smoked cheddar cheese, is a solid, hearty burger for people who love their fare on the classic and somewhat simple side. This isn't a fancy burger; instead, think of it as blue collar cuisine that will satisfy any hamburger craving you have.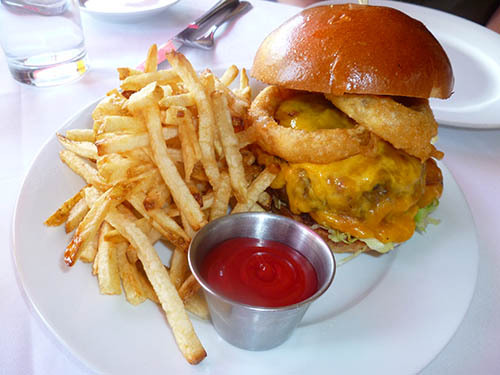 Last but not least is the Mexican--yes, that's its name--and packs some heat to it and was my second favorite of the bunch. Prepared with Pico de gallo, avocado, queso fresco, cabbage, and chipotle, this is fiery, smoky treat. By no means is it too spicy for most people but it does pack some heat, which is a good thing. It just means you'll want to wash this down with a nice, cold beer. I thought really Chef elevated his game with this creation. This would pair very well with the Saint Archer Blonde from San Diego.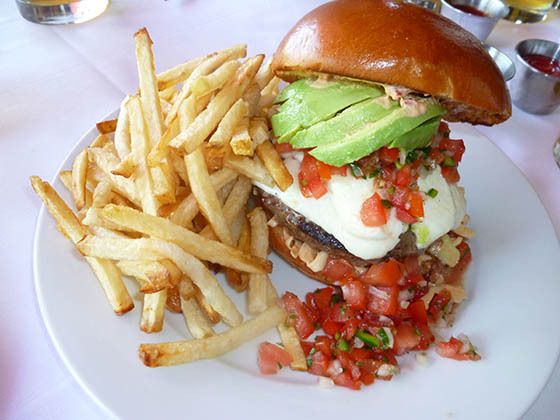 FYI, the month of June is National Candy Month; Turkey Lovers Month; and celebrates Father's Day; Flip a Coin Day; National Rocky Road Day; National Yo-Yo Day; Ice Cream Soda Day; and even Waffle Iron Day, among several others. Never a dull moment, right?