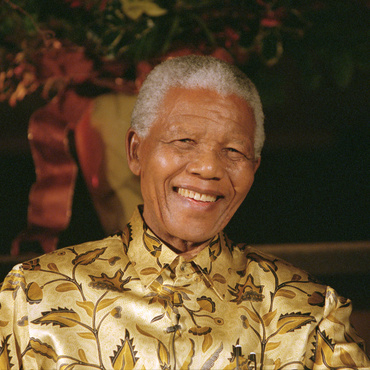 A great human being passes away, but he lives through his legacy of courage, integrity, compassion. I was one of the fortunate to have met Mandela on several occasions.
The first time I met him was in 1995 when I was a nobody, struggling for freedom of my own country. I was in Johannesburg and someone told Mandela who I was and what I had said: "I'm not leaving without seeing Mandela."
Then within a matter of only two days, I got a message saying Mandela would receive me in his residence. He had just left hospital after a knee surgery; I was guided to the room and saw Mandela laying in bed, smiling but in visible pain. He said with a broad smile:
"I heard you said you wouldn't leave South Africa until you saw me! And because I'm sure you must have a lot of work to do for your country, I decided to receive you right away so that you wouldn't wait around here!"
I was almost in tears and never forgot that. Goodbye Mandela.
(photo by Michael Collopy)