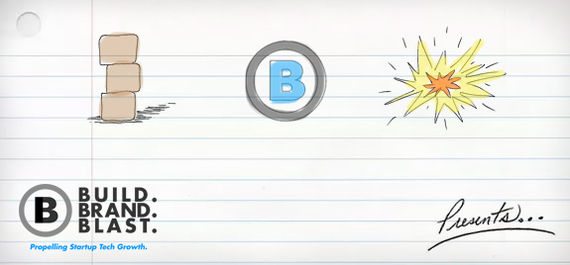 Three quick exercises could be all you need to overcome the stress you face as a startup tech entrepreneur.
Entrepreneurial stresses are intense and numerous. Throughout your course as a business owner and team leader, you'll encounter obstacles ranging from development oversights to restricted financials. Fortunately, no amount of stress is impossible to overcome, and taking time to adjust your perspective is often all you need to stop worrying and start coming up with solutions to your problems.
No matter what type of problem or pressure you're currently facing as an entrepreneur, these three quick mental exercises can help relieve some of that stress:
1. Flash Forward Three Years. What problem are you currently facing? Is that problem going to be around three years from now? Is the problem going to create a disturbance that will continue to affect your business three years from now? If the answers to those last two questions are both "no," take a step back and breathe. Even if the problem seems urgent or debilitating, if it isn't going to affect you in the long-term, it's not worth worrying about.
2. Ignore the Past. Let's say you lost a major client recently, and you're having trouble moving past it. While it's important to understand where things went wrong, dwelling on the past is a major no-no. There's nothing you can do to change things that happened in the past, so put your efforts toward building a better future.
3. See Through Others' Eyes. Step outside yourself whenever you feel overwhelmed. How would this situation appear to your top client? How would it appear to your banker? How would it appear to a more experienced tech CEO? The more perspectives you consider, the less intense the problem will seem. And seeing things from new perspectives is the best way to find a creative solution to your problems.
Nobody said entrepreneurship was easy, but the rewards make all the challenges worth facing. Put these three mental strategies to good use the next time you encounter what seems like an impossible dilemma.
Jose Vasquez is a serial entrepreneur and tech enthusiast dedicated to helping startup technology companies get the direction and momentum they need to succeed. As the founder of Build. Brand. Blast., Jose has established a collective resource for tech entrepreneurs to consult when brainstorming, creating, launching, or expanding a new business. Jose is also the founder and CEO of Quez Media Marketing, a marketing firm that combines technology and creativity to help new and growing companies get the results they need.
Jose graduated from Goldman Sachs' 10,000 Small Businesses program. Goldman Sachs is a partner of the What Is Working: Small Businesses section.
Follow Jose: