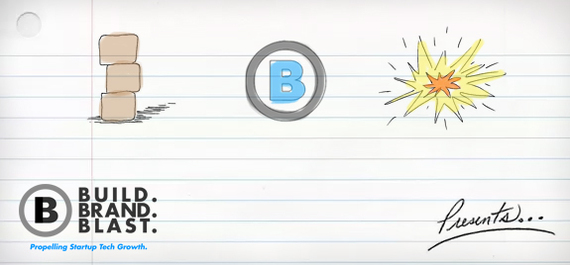 For entrepreneurs, workloads are immense, but sometimes taking a break is the best way to stay productive.
Entrepreneurs are responsible for everything from directing development to executing marketing strategies, and for most, it seems like no matter how hard you work to stay on top of your task list, there are always more responsibilities to handle.
Dredging through your tasks nonstop might seem like the only option, giving you the greatest amount of time to focus on your work. However, that constant attempt to focus might actually be counterproductive, wearing away at your attention span and eventually causing you to overlook details or simply become burned out.
Taking occasional breaks is a healthy way to stay on task and allow your mind to decompress enough to process information efficiently. Fortunately, there are a few ways to take an effective break without necessarily ruining your work streak:
1. Break in the Middle of Tasks, Rather Than at a Milestone. It might make sense to take a break after you finish a chapter or after you hit a specific milestone, but it actually might be more effective to take a break in the middle of your current thought. It will make it easier to jump back in when you come back.
2. Walk and Talk. If there's a conversation you need to have with someone on your team, use that excuse to take a break. Walk around, outside if possible, and discuss the matter. You'll be able to get something done while still taking a break from whatever you were working on previously.
3. Schedule Breaks Ahead of Time. Your breaks will be more effective and more rewarding if you schedule them. Plan for two or three each day, or more if you work long hours, and make sure you take those breaks when you scheduled them. Whether they're 5 minutes or 15, you'll be able to comfortably take them in the confines of your work schedule without disrupting your overall progress.
Use these small breaks throughout the day and give yourself a chance to think properly and stay productive in the long-term.
Jose Vasquez is a serial entrepreneur and tech enthusiast dedicated to helping startup technology companies get the direction and momentum they need to succeed. As the founder of Build. Brand. Blast., Jose has established a collective resource for tech entrepreneurs to consult when brainstorming, creating, launching, or expanding a new business. Jose is also the founder and CEO of Quez Media Marketing, a marketing firm that combines technology and creativity to help new and growing companies get the results they need.
Jose graduated from Goldman Sachs' 10,000 Small Businesses program. Goldman Sachs is a partner of the What Is Working: Small Businesses section.
Follow Jose: