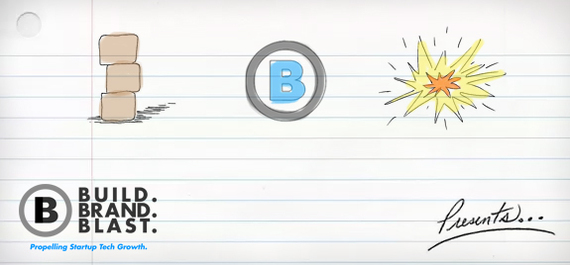 Even with a great content marketing strategy in place, it can be tough to tell whether or not your content is truly effective.
You've got a blog set up and you're writing furiously, posting every week to get more attention for your brand. Everything you've read tells you that content marketing is both cost-efficient and effective for building a brand reputation and getting more customers, but there's no immediate gauge to tell you whether or not your content is working the way you want it to.
Fortunately, there are several different tools and strategies you can use to measure whether or not your content is getting the job done:
1. Social Shares. If you're sharing your content on social media (as you should be), you can use your audience's reaction to your posts as a gauge of your content's effectiveness. For example, if you find that your posts are attracting multiple likes, favorites, and shares, you can rest assured that your content is working well. If instead you find dead air, it could be an indication that something is wrong.
2. User Comments. On your blog, there should be an area where people can leave comments on your individual posts and either start or contribute to discussions. If you find that people are generally interested enough to comment on your work, it's a positive sign that your content is working.
3. Increased Traffic. Log into Google Analytics to monitor the growth of your site's incoming traffic. If you find that your total traffic numbers--especially from organic, social, and referral sources--are increasing with the number of posts you offer, it means your content is doing its job.
4. Higher Ranks. The more quality material you write, the higher your site should rank in search engines like Google. While you shouldn't obsess over the minutiae of individual ranks, do pay attention to the general trend--it should be gradually moving up.
5. Cumulative Results. Remember that in order to measure the effectiveness of your content accurately, you'll need to look at the cumulative effects. The first month may show little to no results, while the second and third months only show minimal momentum. But by the sixth month and beyond, you should start seeing consistent returns.
If you find, after applying these tests and strategies, that your content isn't as effective as you'd like it to be, take the time to reevaluate your strategy and rebuild from the ground up. Try to understand the failure point of your content: have you failed to fully understand your target audience? Were you inconsistent in voice or publishing frequency? Were you leveraging the wrong channels? Content marketing is an ongoing learning process, so make an adjustment and keep moving forward.
Jose Vasquez is a serial entrepreneur and tech enthusiast dedicated to helping startup technology companies get the direction and momentum they need to succeed. As the founder of Build. Brand. Blast., Jose has established a collective resource for tech entrepreneurs to consult when brainstorming, creating, launching, or expanding a new business. Jose is also the founder and CEO of Quez Media Marketing, a marketing firm that combines technology and creativity to help new and growing companies get the results they need.
Jose graduated from Goldman Sachs' 10,000 Small Businesses program. Goldman Sachs is a partner of the What Is Working: Small Businesses section.
Follow Jose: