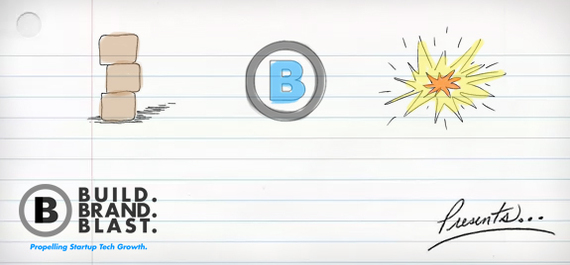 Building a team in the startup tech world is challenging, but these teambuilding habits can help you ensure a rockstar lineup of project managers, designers, developers, and everyone else you need to grow your business.
Entrepreneurs tend to be the masterminds of their company, but without a solid team dedicated to the execution of their ideas, they tend to struggle to achieve significant growth. The right team will be able to appreciate your vision, offer their expertise, and find a way to execute your deliverables on time. For that, you'll need to find individuals who are passionate, loyal, hardworking, and of course, experts in their respective fields.
It's a challenge to find people who fit that role, especially when your salary budget is limited, but implementing these six teambuilding habits can make it easier to find the people you need to build the company of your dreams:

1. Favor skill over experience. This is especially important when looking for designers or creative employees. Consider a person's portfolio with more weight than a person's resume--this will give you a better feel for a candidate's skillset and possibly find you a cheaper candidate.

2. Network. Get to know everyone you can, and attend networking events often. You never know when you'll find someone who's looking for a new, more exciting opportunity. Establish a strong LinkedIn presence and connect with everyone you meet.

3. Don't be afraid of contractors. You won't find perfect candidates immediately, so leverage a strong network of contractors and part-time workers in the meantime. Use it as an opportunity to scout for permanent talent.

4. Play up the culture factor. In order for a small company to succeed, the team needs to get along together. Emphasize the culture value of your workplace when scouting for talent.

5. Look for passion. If there are two candidates with equal skillsets, always favor the one who is more passionate. Passion is going to be the driving factor for your technology's success, so fuel it with team members who live and breathe startup qualities.

6. Weed out the bad fits. If someone doesn't seem like they'll be invested in your company for the long haul, your instincts are probably right. Don't hesitate to weed out the bad fits and seek candidates who truly sync with your culture.
Remember, you won't be able to find a perfect team overnight. It's going to take months of searching, reviewing, and evaluating before the pieces start to come together. But these habits can make it easier and faster to find the ideal candidates for your business.
Jose Vasquez is a serial entrepreneur and tech enthusiast dedicated to helping startup technology companies get the direction and momentum they need to succeed. As the founder of Build. Brand. Blast., Jose has established a collective resource for tech entrepreneurs to consult when brainstorming, creating, launching, or expanding a new business. Jose is also the founder and CEO of Quez Media Marketing, a marketing firm that combines technology and creativity to help new and growing companies get the results they need.
Jose graduated from Goldman Sachs' 10,000 Small Businesses program. Goldman Sachs is a partner of the What Is Working: Small Businesses section.
Follow Jose: