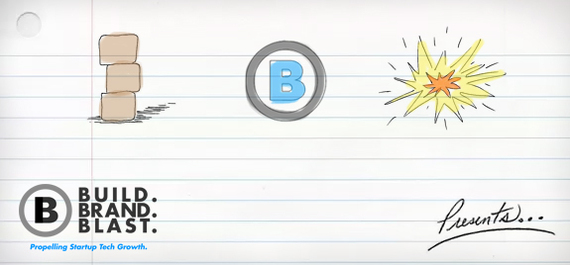 Be prepared for major changes to your lifestyle and psyche when you transition from an employee to an entrepreneur.
Many people get excited about entrepreneurship because the notion of "working for yourself" or "being your own boss" is appealing. While in principle this notion is sound, it implies that when you become an entrepreneur, you are still, in some way, an employee -- just an employee of yourself rather than anyone else.
I don't agree with this presumption. Being an entrepreneur is a completely different universe from being an employee, and when you're ready to make the transition to becoming a business owner, you need to be prepared for the major changes that come along with that transition:
1. Work hours no longer exist. The 9-5 will certainly be gone, which you might find liberating at first. But instead of 9-5, or any regular hours, your startup will become your life, which means working when the work needs done -- regardless of when or how long it takes.
2. Job titles and responsibilities are meaningless. You're going to wear a lot of hats. Being "CEO" of a startup doesn't mean you sit and make decisions all day. You'll be an accountant, a salesperson, an account manager and a designer all in the same day.
3. You are accountable for everything. The buck stops at you. Everything that happens, positive or negative, will reflect upon your coordination and decision making.
4. Nothing will go the way you think it will. Not completely, at least. Typical jobs tend to be predictable to some degree, but when you're an entrepreneur you have to constantly expect the unexpected.
5. You will never make everyone happy. Even if you were in a position with many bosses and many employees, becoming an entrepreneur is new territory. No matter what you do, someone is going to be upset. You can try to make most of the people happy, but you'll never succeed with all of them.
6. Team interactions will change. Being a startup entrepreneur can be isolated at times. You'll be drowning in work and unshared responsibilities, and the burden of coordinating the direction of the company will make team dynamics different -- not worse, just different.
Entrepreneurship is an enriching, rewarding experience, but if you're not prepared for it, it can be a nightmare. You will no longer be an employee. You will be a business owner.
Jose Vasquez is a serial entrepreneur and tech enthusiast dedicated to helping startup technology companies get the direction and momentum they need to succeed. As the founder of Build. Brand. Blast., Jose has established a collective resource for tech entrepreneurs to consult when brainstorming, creating, launching, or expanding a new business. Jose is also the founder and CEO of Quez Media Marketing, a marketing firm that combines technology and creativity to help new and growing companies get the results they need.
Jose graduated from Goldman Sachs' 10,000 Small Businesses program. Goldman Sachs is a partner of the What Is Working: Small Businesses section.
Follow Jose: