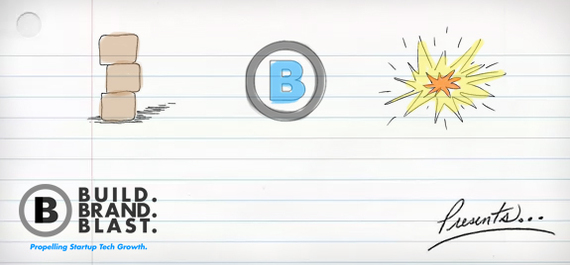 Your elevator pitch can make or break your efforts to attract new funding and build a stronger client base, and in four steps you could go from zero direction to total mastery.
A strong elevator pitch is your first step in the door of virtually every opportunity you'll have in the early stages of your startup. Within 30 seconds of meeting someone and explaining the foundation of your company or idea, your new acquaintance will have decided whether they're willing to learn more about your idea.
At first it might seem easy to find a few-sentence-long way to effectively describe your company, but when you put your pen to paper, you'll probably have some trouble. In many ways, it's easier to write a 10-page narrative than it is a 30-second pitch, but with these four steps you'll be well on your way to a perfect elevator speech:
1. Summarize. Take your broad concept down to a few sentences. Be sure to include what your core idea is, and what makes it unique from your competitors. Describe your idea concisely, in a way that highlights all its important characteristics -- but don't carry on about it.
2. Emphasize Value. Show what makes your business model worth it. Why would people use your product or service? And more importantly, what is your investor/client going to get from working with you? Without value, your elevator pitch is empty conjecture. Don't be afraid to take a few sentences at this stage.
3. Cut. Now you should have a solid paragraph or two, and it's time for the most brutal and difficult step. You're going to cut those paragraphs to pieces. Cut anything and everything that isn't a critical piece of your idea. Cut sentences that have no relevance to an outsider. Cut ideas that aren't relevant to your core business. Then, trim filler words, find stronger word choices for vague words. Nitpick every detail.
4. Practice. With your finished pitch, practice everywhere. Read it to a mirror. Read it to your spouse. Read it to your dogs and your kids and strangers you run into on the street. Mastery can only come through diligence.
The importance of step number four cannot be overstated. Once you've got a finished product, practice until you can say it in your sleep, and here's another key -- do it without sounding like a robot. Your elevator pitch shouldn't be a rehearsed bit of auto-speech; it should be a seamless part of you, ready for use at any time.
Jose Vasquez is a serial entrepreneur and tech enthusiast dedicated to helping startup technology companies get the direction and momentum they need to succeed. As the founder of Build. Brand. Blast., Jose has established a collective resource for tech entrepreneurs to consult when brainstorming, creating, launching, or expanding a new business. Jose is also the founder and CEO of Quez Media Marketing, a marketing firm that combines technology and creativity to help new and growing companies get the results they need.
Jose graduated from Goldman Sachs' 10,000 Small Businesses program. Goldman Sachs is a partner of the What Is Working: Small Businesses section.
Follow Jose: