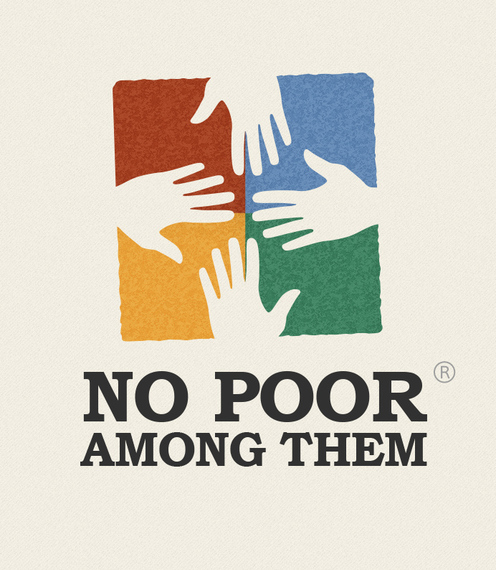 SALT LAKE CITY--"No Poor Among Them" is more than a passage of LDS scripture. For a handful of Mormon humanitarians, it's the name of an organization -- one dedicated to finding and applying LDS approaches to eradicating global poverty. That organization, started more than two years ago as a podcast and blog, is gaining traction, developing partnerships and, as of today, launching a brand new website.
From that website they affirm that "No Poor Among Them is a project devoted to education and inspiration in the art of service and the passion to end poverty."
Yet NPAT, as they are keen to shorthand, is seeking more than just spreading awareness regarding social issues via their new site (though they do indeed do that), but they hope to be able to connect would-be volunteers, donors and other agents of change to various organizations, opportunities and avenues of need in an easy, practical way.
Among podcast interviews, various articles and thought-provoking essays, the new website also offers a quiz that takes into consideration one's interests as well as location and helps match them with needs and opportunities in their respective areas.
"We truly believe that if we can dissect these great global needs into bite-sized projects, organized into geographic location and customized to personal interest, we can draw in many people that are new to volunteering and humanitarianism, and who perhaps don't necessarily fit the stereotype of the impassioned volunteer," said Jason Stout, a co-founder of the organization.
Through the podcast, which features fellow members of the Church of Jesus Christ of Latter-day Saints who work in (or run) organizations around the world within the humanitarian, nonprofit and impact sectors, NPAT provides a platform for folks to tell their story through the prism of their faith. This often includes deeply personal spiritual experiences that motivate one to dedicate his or her life to this kind of work.
"Not only is it a platform to discuss best practices and shape the dialogue within this sector, but it provides a unique space for those motivated and informed by their faith to speak to those motivations in the specific," said Joseph Peterson, an NPAT contributor.
And it is through a growing list of interviews and guest submissions that NPAT seeks to establish a network of contributors, each with their own perspectives and experiences, providing insight and structure to help define and discuss an exploding sub-industry--The Mormon Impact Sector.
"Of course we hope to enlist the expertise and insight of many of our friends who work tirelessly in the trenches of social impact," said co-founder Dave Dixon. "Our theology is replete with calls to consecration in caring for all of God's children, and we work to explore the expression of that."
No Poor Among Them is hosted at nopooramongthem.org. You can also find them on Facebook and Twitter.