215 million. That's the number of children currently working, according to the International Labor Organization, as domestic workers, street vendors, beggars, washers, in both the semi-formal and informal sectors of the economy. In cities across the developing world, children's labor serves as an important source of income not only for the children themselves, but also for their families. But children who work have limited time to go to school, a constraint that ends up depriving them of their childhoods and their future. Read on to learn about initiatives in Mumbai, São Paulo, Lagos, Mexico City and Dhaka that are making progress in the fight against child labor and then join us on URB.im to share your thoughts.
In Dhaka (Bangladesh), the remarkable Basic Education for Hard-to-Reach Urban Children Project has helped 200,000 working 8-14 years old children get access to education. Because it would have been impossible to abolish child labor completely from the start, the project adopted a "learn and earn" approach, where parents and employers were persuaded to let their child go to school for just two hours a day and continue their work responsibilities the rest of the day. Besides providing two hours of non-formal basic education a day to child laborers, this project also provokes greater awareness of the rights of children in Dhaka.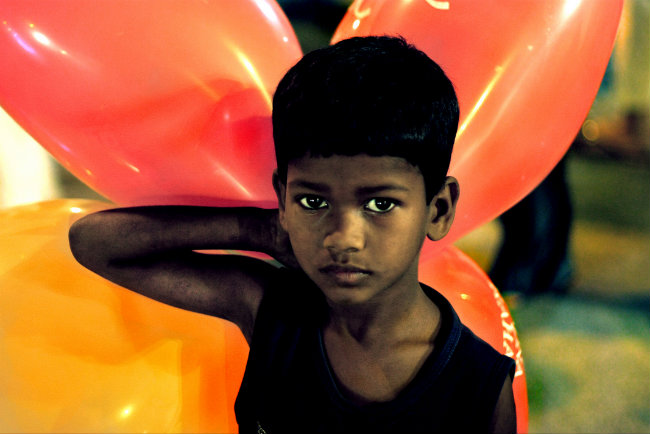 Despite a Mumbai law that prohibits children under the age of 14 from working, reports show that there are nearly 35,000 of them working in the city. Praham, India's largest and best-known NGO working to provide quality education to underprivileged children, works with those who come from villages and who have little choice but to earn a daily wage for survival and to send any of their extra pittance back home to the villages. Praham's focus is twofold: those who are already in Mumbai are rescued with the help of local organizations and sent back to their villages, and in the villages, programs are developed to "mainstream education" and to provide more income-generating activities for families. By understanding the highly interconnected circumstances of most urban migrants, Pratham has reached nearly 16,000 children across the country.
In Lagos, the Child to Child Network (CCN) runs targeted outreach events in high-risk areas where children are often found working. Their interest is initially piqued through recreational activities such as soccer, leading them ultimately to feel comfortable and communicative. They are invited to the CCN office, where further activities and counseling take place to determine how and why they ended up as child laborers (reasons often include poverty, abuse or estrangement from parents). They are then taken off of the streets to undergo a one-to-three-month rehabilitation and therapy program, during which accommodation is provided. Some of them are sent back to school, others are reunited with their families (provided the environment is safe) and some are put in homes for better care.
The number of child laborers in São Paulo has dropped by 13 percent in the past decade, thanks to the government and local NGOs' efforts. The government's Child Labor Eradication Program offers a monthly stipend to working children aged 7 to 14 to encourage them to stop working and to enroll in school. To receive this support, beneficiary children must present an average school attendance rate of 85 percent and should be registered in after-school activities. Parents are required to attend school activities regularly, which is key in engaging them in their children's education. This initiative is coupled with a city hotline to report cases of child labor, as well as periodic campaigns educating citizens on the importance of not giving change to children on the street.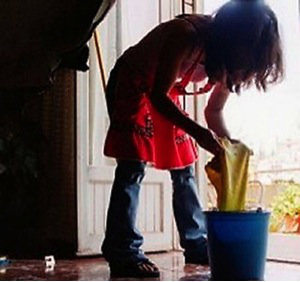 In Mexico City, the Thais Social Development organization works to improve the visibility of underage domestic workers and end child labor. They conduct studies to make the various forms of child labor more visible, train public servants and educators to effectively approach working children and also focus on public policy that provides information on international agreements, local legislation and civil society organizations to develop protection strategies that adjust to legal, international and budgetary frameworks.
These five initiatives are crucial steps in the fight against child labor. More work remains to be done, including greater inter-sectorial work involving the social assistance, education, labor and health sectors. More proactive efforts such as enforcing laws, monitoring actions and creating awareness about the negative effects of child labor through media campaigns are also key steps. Join us on URB.im to read more and to share your thoughts.
Photo credit: Abhisek Sarda and ADN Argentino.