Linking informal settlements and low-income neighborhoods to formal city centers and business areas is crucial in cities across the world. It is only when marginalized areas and groups are integrated with the rest of the city that the urban poor are able to access opportunities that can pull them out of poverty. The following accounts from Jakarta, Mexico City, Mumbai, Nairobi and Rio de Janeiro present examples of solutions, including transportation projects, employment initiatives and the peaceful relocation of street vendors. Read on to learn more, and then share your thoughts on URB.im.
Even in the midst of Mumbai's rapid expansion, poorer residents still continue to work closer to home than their wealthier counterparts, calling into question the importance of connectivity to the traditional economic center of the city. For instance, 80 percent of Dharavi's residents live and work in the slum itself, with walking as the main mode of transport, despite the fact that both of Mumbai's rail lines pass through the settlement. The Walking Project aims to turn Mumbai into the most walkable city in India over the next decade, arguing that simple improvements to pedestrian infrastructure can improve Mumbai's transportation situation more than a focus on large-scale car-centric projects.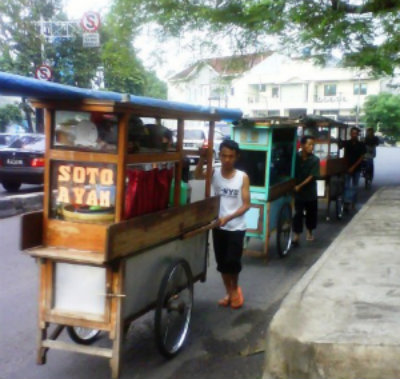 Under the pro-poor leadership of Joko Widodo, the governor of Jakarta, street vendors have become a main priority. Around 85 percent of Jakarta's estimated 92,715 street vendors operate in public spaces, and in order to accommodate this informal economy, the government created special areas for street vendors and has upgraded existing traditional markets. The relocation of street vendors is no longer done by force but through dialogue, as seen through the successful peaceful relocation of street vendors in Solo, Central Java, where Widodo previously served as mayor.
The goal of the Mexican government's Programa Hábitat is to alleviate poverty and raise the quality of life for Mexico's marginalized urban population by integrating informal settlements into the formal city. The program focuses on improvements to infrastructure and environment as well as promoting community empowerment. For instance, in 2008 the municipality of Chimalhuacán received funding for roads, electricity, a drainage system, and pipelines for potable water. As the project developed, community development initiatives such as health campaigns were added. Residents of these areas volunteered to hold supervisory meetings to ensure the adequate investment of resources.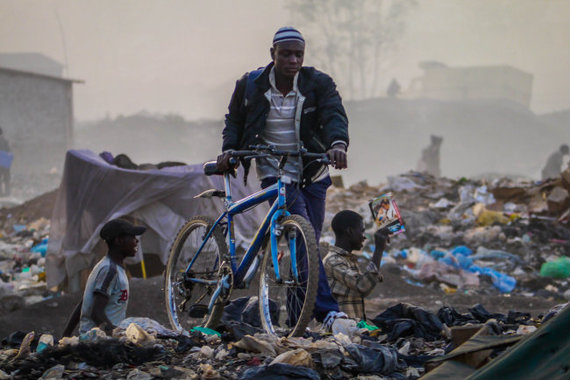 Most residents of Nairobi's slums make a living through the informal economy, as only a small percentage are formally employed. Slum residents, looking for work in the formal economy, are often hindered by their lack of connections and the stigma against them, even if they are fully qualified for the job. Management Training and Consultant Services, an employment agency, aims to bridge the gap by helping qualified, informal settlement residents secure formal employment. The company doesn't just connect job seekers and potential employers, it also conducts personal assessments and runs a mentorship program where clients receive help with résumés and interview techniques.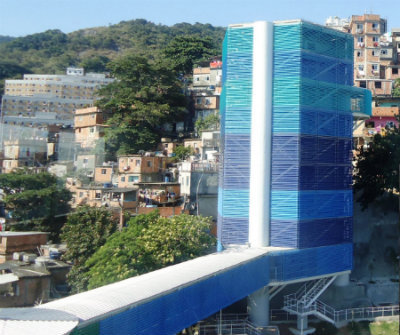 Low-income neighborhoods are scattered throughout Rio de Janeiro, and most of them are located near "centralities," or areas of the formal city that attract economic activity. To strengthen the link between the 1.2 million residents of these informal settlements and their closest centralities, Rio needs better transportation and access to employment. The city government is constructing alternative means of transportation to hard-to-access neighborhoods, as well as expanding the network of public transportation throughout Rio. And the city's eight public employment, labor, and intermediation centers, some of which are located within concentrations of low-income neighborhoods, offer training in employable skills as well as assistance with job searching.
Whether through new infrastructure work, transportation initiatives or training programs, efforts to link informal settlements with the infrastructure of the formal city are well underway in cities across the globe. Visit URB.im to learn more and join the discussion.