Empowering the urban poor to pull themselves out of poverty is a sustainable, respectful, and effective way to encourage development. The following examples show how modern technology and traditional education methods are having a significant impact in the slums of Rio de Janeiro, Mumbai, Jakarta, and Mexico City.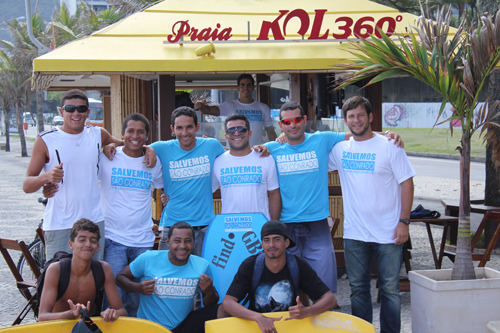 In Rio de Janeiro, a group of local surfers use the Internet and social networks to mobilize residents against the contamination of their local, famous São Conrado beach. They created the page "Salvemos São Conrado" (Let's Save São Conrado) on Facebook, where they post articles, photos, and videos showing the trash and the abundance of rats due to the lack of adequate sewage in the area. The Facebook page also reports about the cases of skin problems and other diseases caused by swimming in these polluted waters. By leveraging social media, the group has brought considerable attention to this environmental and social issue.
The NIIT Foundation also leverages technology, to place learning in the hands of Mumbai's youth. The "Mobile Learning Solution," a socially-inclusive development program, aims to upgrade the skill base and employability of marginalized youth living in urban slums. By taking advantage of increased mobile phone ownership amongst Mumbai's youth, the organization seeks to create a "24/7 habit of learning," allowing users to access information at their own convenience. This initiative aims to break the cycle of poverty by educating youth who would otherwise have no other option than to enter the informal sector and remain in poverty.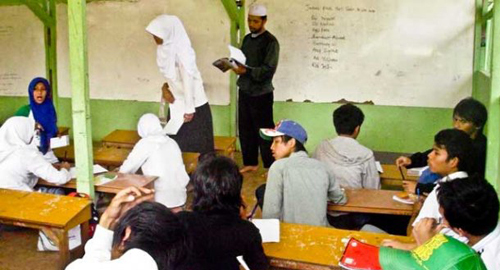 In Jakarta, a group of former street children founded Sekolah Master (Master School), an inclusive school that offers free educational programs and courses for children of poor families. Most of the instructors are student volunteers from the University of Jakarta or alumnus of the school itself. The project not only effectively educates poor students free of charge, but it also offers additional services such as free health clinics and legal services. This initiative matters greatly because educating children is crucial to empowering the next generation and breaking the cycle of poverty.
In Mexico City, the government implemented an interesting project to help illiterate older adults. Just during the first six months, the program organized 400 literacy brigades in various community centers, local schools, and private homes to educate elder people who lacked access to education. This literacy program is an important step in allowing elderly adults to become active citizens in their communities and to participate in the economic and political development of their cities.
Modern technologies, such as the Web and mobile devices, can significantly contribute to empowering the urban poor. But it's important to remember that empowering the urban poor often starts with proven solutions such as education and literacy. Visit URB.im and share your ideas on how to help the poor pull themselves out of poverty.