Mapping people, places, and characteristics of urban spaces is essential for understanding cities and their residents in the Global South, and data visualization is crucial for development interventions, whether they come from a government upgrading program or an NGO-driven community initiative. URB.im recently highlighted several successful projects using mapping technologies, including government subsidies in Bogotá, urban initiatives in Cairo, bottom-up upgrading in Cape Town, a more traditional top-down approach in Curitiba and an environmental impact study in Mexico City.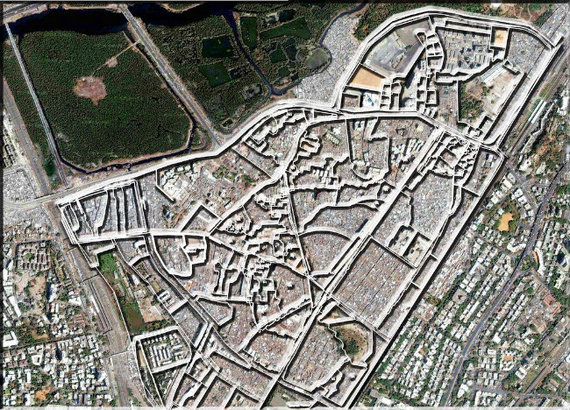 The Dharavi slum in Mumbai has long been a mapping mystery: the lack of accurate figures on who lives there, where they came from, and what services are available is cause for speculation, despite many counting attempts. In the 1980's, an appointed committee decided that a detailed exercise in data collection was too "painstaking," and opted instead to do an aerial survey. The committee counted a population of 250,000, but it's hard to distinguish where one house ends and another begins from an aircraft. To determine a more accurate view of the informal settlement, the National Slum Dwellers Federation and its partner organization SPARC launched a community-led census where they trained residents and, most importantly, had them report back to their neighborhoods on a daily basis. Transparency is extremely important in data gathering: households are more willing to give information to neighbors they know than to government-sent enumerators. This survey produced vastly different numbers (the slum population was now estimated to be over 600,000), and also a bigger picture: although planners viewed Dharavi as one single slum, residents saw themselves as part of a number of settlements, each with a distinct identity.
Colombia has adopted a unique formula for the distribution of subsidies: the official stratification of housing, whereby cities are legally divided into different layers. Bogotá is divided into six layers: residents in the richer layers pay a surcharge in their utilities bill, to directly subsidize the utilities for residents of poorer layers. Layers are determined based only on physical characteristics of the buildings and its surroundings, to avoid taking into account wide fluctuations in income over short periods of time in lower income populations, and preventing fraud in income reporting of the wealthy. Stratification does risk of furthering segregating the city, but the program has been successful in providing utilities to Bogotá's poor.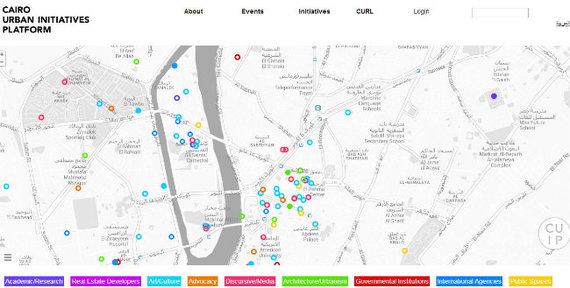 The Cairo Urban Initiatives Platform (CUIP) is a newly launched bilingual Arabic/English online platform produced by the Cairo Lab for Urban Studies, Training and Environmental Research. It maps the multiple architecture, art, advocacy, urban development, and interdisciplinary initiatives addressing issues related to the city, the urban environment, and public space in Cairo. CUIP includes a calendar of events based on further interaction between initiatives, organizations, and individuals working with public space. CUIP is a unique and robust database and this initiative is a pioneering tool for social good in Cairo.
'Qualitative' mapping, engaging lived realities and needs on the ground rather than at a distance, was used in an informal settlement upgrading process in the township of Philippi, on the periphery of Cape Town. A partnership between the South African Shack/Slum Dwellers International alliance, local NGO Ikhayalami, the City of Cape Town Informal Settlement Department, and the University of Cape Town was formed to provide subsidized upgrading of shelters, 'blocking-out' of the settlement, and deliver water and sewerage infrastructure in partnership with the City of Cape Town. The method entailed making a measured-up planning survey and performing door-to-door interviews, thus making visible the sophisticated social and organizational systems at work on the ground. The concept of formations of 'clusters' of shelters was also developed during this initiative, as opposed to a more conventional perimeter block type, which would have destroyed much of the local structure of the community. This slum upgrading program is important because it represents a partnership between the City of Cape Town, NGOs, and the community and it resulted in the first successful bottom-up in situ upgrade.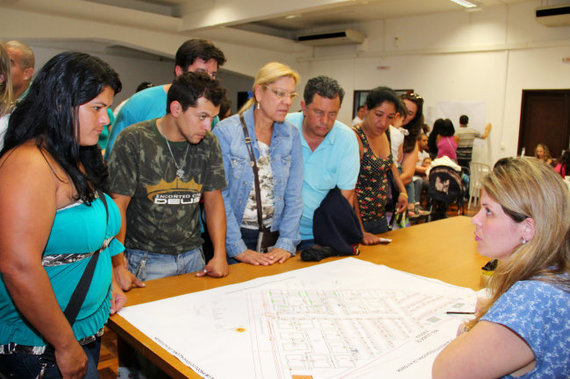 Even though the Curitiba municipal government leads a mapping process that involves the local communities, some see the Public Housing Company's approach as being "top down" while others see the value added in the governments' adequate knowledge of communities and the key role of social workers. According to recent research on slum upgrading in Brazil, two key initial steps are important for the intervention's success: defining where to conduct the interventions, and then mapping the areas of intervention. Although the government has access to large amounts of useful data including the census and social infrastructure and public services available, the local communities are involved at the early stages of the upgrading process to supplement the mapping project and to address information gaps.
The Universidad de las Américas of Mexico City developed a community-mapping project based on Urie Bronfenbrenner's ecological systems theory to identify the environmental impact on the Nezahuacóyotl community, a municipality of Mexico City. Bronfenbrenner's theory states that systems and the local environment influence the subject's change in behavior, which in turn changes the development of the environment. The university conducted an ethnographic study in Nezahualcóyotl: by identifying the geographic context, observation, and sources of information (e.g., community members, local visits, and bibliographic information), the study highlighted a number of factors creating vulnerability. Observing the community identified the precariousness of resources in a town with limited public infrastructure and services where most live in social and economic deprivation. The ecological community mapping model has made it possible to identify the missing social cohesion variables, which can now be developed and strengthened through empowerment workshops to produce social adaptation tools and community strategies.
Visit URB.im to learn more about mapping informal settlements in the Global South, and join the discussion.
Photo credits: Senorhorst Jahnsen, CUIP, COHAB.