Microfinance -- the provision of credit and other financial services to micro-entrepreneurs and small businesses that lack access to mainstream banking -- has proven to be a remarkably effective way to reduce poverty in cities across the developing world. The principle is simple: through access to credit and related resources, the urban poor are empowered to pull themselves out of poverty. Still, as with all matters of finance and investment, the details matter -- especially as the goals of justice and financial inclusion have been so elusive in the past. Read on to learn about microfinance solutions from Cairo, Mumbai, Dhaka, and São Paulo, and then join the discussion on URB.im, the global network for just and inclusive cities.
One of the earliest and most successful microfinance experiments in extending credit to Dhaka's poor is Muhammad Yunus' Grameen Bank. This program not only offers microloans to the city's most vulnerable residents, but it also transforms them into self-sufficient entrepreneurs, and encourages these borrowers to strive for specific goals in educational, social, and health sectors.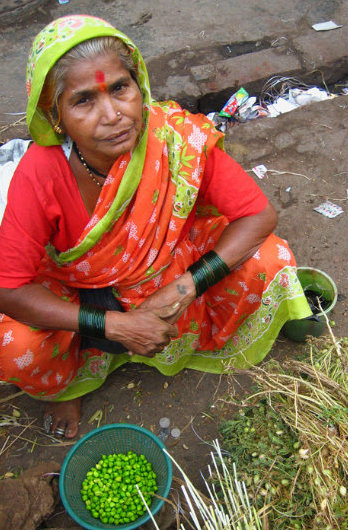 Shaila Satpute and her husband have been running a footwear shop in Mumbai for the last 15 years. They've always had aspirations to grow their small business, but were unable to save enough to invest in more stock. This changed when Shaila took a small loan from Mumbai-based Swadhaar FinServe. This microfinance organization was started in 2008 in an effort to provide both credit and financial literacy programs to Mumbai's urban poor, who lack the collateral or documentation needed to access bank loans. For a long time, Indian microfinance institutions focused on the rural poor, due to a series of misconceptions about the riskiness of migrant populations and the individualistic nature of city life. Swadhaar FinServe has been instrumental in filling this gap, and Shaila is now on her third loan cycle and her monthly profit has doubled.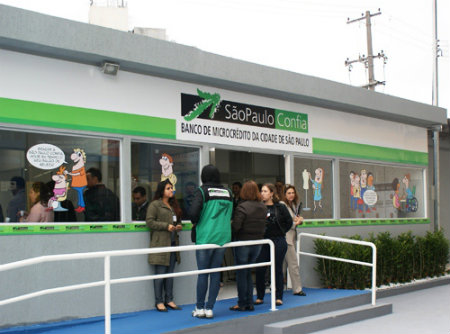 To promote greater access to credit for entrepreneurs in São Paulo, the São Paulo Confia was established by civil society organizations and is currently managed and financially supported by the city's local government. Before receiving a loan, beneficiaries complete a basic training course on entrepreneurship. They then form "solidarity groups" with three to ten other beneficiaries; this strategy diffuses the credit risk since members commit to assisting each other in case of financial difficulty. In the last two years alone, the São Paulo Confia has provided credit and training to over 20,000 entrepreneurs.
In Cairo, microfinance has shown to be one of the most effective, targeted tools to promote pro-poor, inclusive growth, one of post-revolutionary Egypt's goals. The Cairo Economic Livelihoods Program focuses on the residents of Darb el Ahmar, a district characterized by its poverty, as well as its production of oriental crafts. CELP provides micro-credit to local residents to develop their crafts, as well as financial and business development services. The organization also helps connect the artisans to buyers of their crafts by organizing exhibitions, located in more affluent areas of Cairo as well as around the world.
Access to credit can make all the difference for the urban poor: microfinance has shown to be effective in empowering clients to become self-sustainable entrepreneurs. But operational issues remain. Join us on URB.im to discuss the role of microfinance in urban poverty alleviation in the Global South.
Photo credit: Meanest Indian and São Paulo Confia