The urban poor are often stereotyped, viewed merely as a problem to be solved -- or ignored. Initiatives across the Global South are thus exploring ways of telling the story of poverty in an inclusive and realistic way, with examples that include a monthly newspaper for sex workers in Mumbai, graffiti art in Cairo and a manifesto for the poor in Dhaka. Read on to see more transformative narrative approaches from Cairo, Dhaka, Mumbai, Rio de Janeiro, Nairobi, Jakarta, and Mexico City -- then join the conversation on URB.im.
Among NGOs helping to change the negative perception of Rio de Janeiro's low-income favelas and their residents, three social organizations stand out. The Observatório de Favelas (Favela Observatory) promotes the cultural richness of favelas, and shares this culture with local residents.Redes de Desenvolvimento da Maré (Maré Development Network) serves as a local promoter of cultural, educational, and training opportunities in Maré, one of Rio's biggest favelas. And Viva Rio performs research and advocacy work in favelas, and runs the Viva Favela initiative, a "citizen journalism" web platform with more than 200 local contributors who discuss issues relevant to their communities.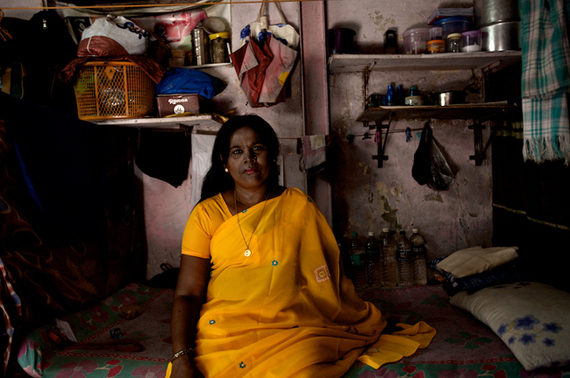 Mumbai's Red Light Despatch is a publication produced monthly by and for sex workers. It provides a space for women and girls to be creative -- using poetry, prose, and pictures -- to "tell their stories and raise their voices against the cycles of exploitation and discrimination that they face daily," says the publication's site. Current and former prostitutes and their children have found that storytelling offers more than a creative outlet - it has also been a powerful tool in the fight to end sex trafficking.
A Dhaka organization has created an advocacy program called "A Manifesto for the Extreme Poor" to address poverty in an innovative way: it aims to gather recommendations from a wide range of stakeholders -- the national and international development community and, most importantly, the extreme poor themselves -- on how to best address poverty. This initiative forms a dialogue between the different parties concerned with poverty, and also creates a platform for the poor to have a voice in shaping their future. The Manifesto has captured attention around the world and has received more than 200 recommendations so far.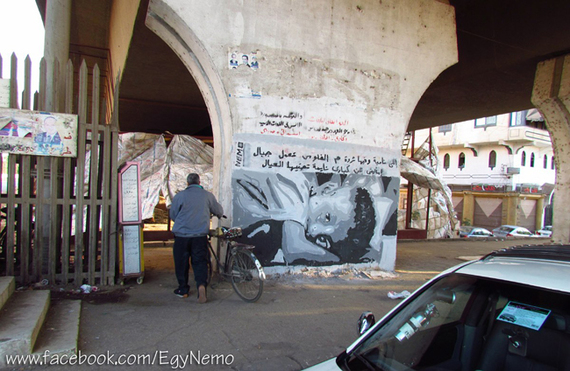 In Cairo, the increase in the use of graffiti art in public spaces following the 2011 uprisings represents a creative way to give the urban poor a voice. The graffiti not only illustrates many of the social and political issues that Cairenes experience on a daily basis, but its colors and artistic styles have also created an insightful window into the issues of urban poverty. Nemo, one of the many graffiti artists contributing to this movement, sees that graffiti can visually transfer his message to the general public in a way that makes them see and think about poverty. His campaigns span many different social and political problems, including the martyrs of the revolution, gender inequality, and informal children's rights.
Based in one of Africa's largest slums, Nairobi's Kibera News Network uses a participatory approach to news gathering, as most of their reports are in response to phone-ins received on their hotline. Independent news outlets coming from informal settlements are valuable platforms on which people get to tell a different, more nuanced story than the one painted in the mainstream media, which often focus on the deprivations and hardships endured by those who live in informal settlements.
Newspapers for sex workers, graffiti art, manifesto: the urban poor in the Global South are reclaiming their reputation and their identity. Visit URB.im to learn about other successful initiatives and share those you like.