Hunger. Malnutrition. But also obesity and unhealthy lifestyles. Challenges to urban food security in the Global South are varied, as are the solutions: national campaigns, school lunch programs, plugging food gaps, urban agriculture, food donations and public-private partnerships. Read on for examples in Brazil, Kenya, South Africa, Nigeria and Indonesia, and then visit URB.im to learn more and join the discussion.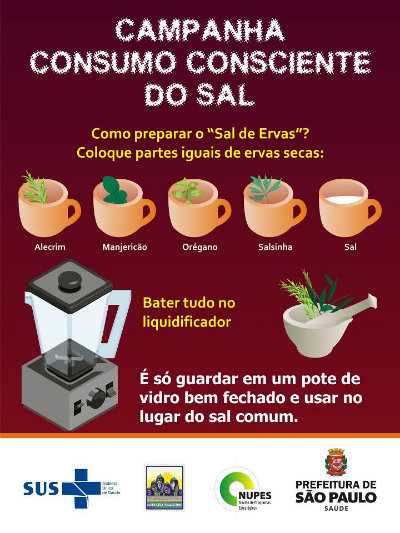 Thirty two percent of São Paulo's residents are overweight, and 13 percent are obese. To address this growing issue among the young population, the Municipal Secretary of Health collaborates with the Secretariat of Education to improve the quality of food provided in municipal schools and have issued guidelines for service providers to provide balanced menus. Schools that have in-house cooking facilities receive regular visits from nutritionists to help them plan menus and ensure the quality and variety of the meals. Exercising in public schools has grown from just a physical education class to more after-school activities with sports and physical activities with friends and family. When it comes to adults, the Health Secretariat realized that although many restaurants offer balanced diets, residents were making unhealthy choices like consuming excessive salt. The Secretariat therefore developed a series of didactic materials and launched a massive campaign to raise awareness about consuming salt consciously. The campaign has been positively accepted and has contributed to a decrease in salt consumption.
In Kenya, an increasingly affluent middle class has led to a growth in the quantity of food waste that ends up rotting in its cities' extended dumpsites. There has therefore been a shift towards activism to use excess food to create "feeding centers" in which the less fortunate can come and get a free plateful of what is available on the menu. One such organization is called Food Not Bombs (FNB), a large movement dedicated to putting unsold food into the stomachs of people who cannot afford to feed themselves. FNB partners with grocery stores and food producers to conduct four feeds a month, often with schools and youth groups, feeding between 35 and 40 children each session.
Urban agriculture has often been used to support malnourished populations while rehabilitating the environment. The Johannesburg City Parks and Zoo recently completed a pilot agricultural project site, the Lakeside Community Food Gardens, to develop a flexible urban agriculture model with a view to feed local markets. It follows the city's new co-operative 'hub-and-spoke mode' of food production, which combines several small providers into a single supply chain. Building upon an existing agricultural base, and part of a broader wetland rehabilitation project, the Food Gardens upgrade an existing community farming site. The gardens consist of 31 raised vegetable plots allowing for fair distribution of produce amongst community members, with supporting irrigation and composting infrastructure.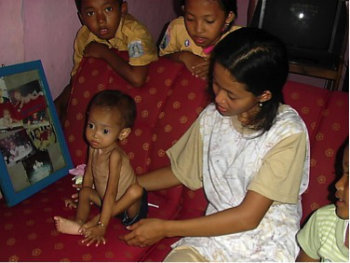 In Indonesia, 22 percent of children suffer from malnutrition, and 14 percent are obese. This phenomenon encouraged the government to launch a national movement called the "First 1000 Days of Life," because intervention in the first few years of a child's life is crucial in avoiding nutritional problems. The government has issued a handbook, built a health center with quiz competitions for mothers, baby photo contests, and healthy food cooking demonstrations. It is also working to synchronize nutrition programs with other actors including for-profit businesses (including GlaxoSmithKline), NGOs, academia, international development partners, and the public.
Food Bank Nigeria (FBN) focuses on mending Lagos' food gaps through sourcing and distribution of food, innovative programs, education, and advocacy. FBN (an NGO) serves as a central pantry for other organizations working to fill the gaps created by inadequate food supply, lack of affordability, and emergency situations through soup kitchens, shelters, group homes, senior centers, and emergency food pantries. FBN provides food to community-based programs at a lower than market price by securing special distributorship arrangements with food manufacturers and farmers. FBN is also responsible for a pilot program at the Makoko Children School, which introduced lunch packs as a way to keep students in schools, while ensuring a regular meal each day for the pupils. Project coordinator Paul Achem estimates that FBN's programs have fed roughly 22,500 people since it started.
Do you know other urban food security initiatives in the Global South? Visit URB.im to learn more and to join the discussion.