How can cities integrate informal economic activity with urban planning to improve living standards while promoting growth? How can we blend private sector initiatives with public services and infrastructure to engender smart, sustainable approaches that tap the productive power of poor and marginalized communities? And how can such efforts be woven into the fabric of institutions, policymaking, and governance? In cities around the world, social sector innovators are looking to public-private partnership projects to provide an answer to these crucial questions. Read on to learn about proposals and successful initiatives in Mumbai, Dhaka, Mexico City, Nairobi, and Rio de Janeiro, and then join the conversation on URB.im.
In Mumbai, poor and informal rag pickers known as "green soldiers" go through the city's trash and separate out recyclable materials to sell to scrap dealers, thus helping Mumbai deal with an alarming 9,200 metric tons of waste generated every day. Yet Mumbai's municipal corporation has made little effort to incorporate the rag pickers into the city's system. Other cities in India have been more successful. For example, Pune's strong rag pickers union has partnered with the city to formalize their work. Workers have been issued uniforms and safety-wear by the city, and they go door-to-door collecting both dry and wet waste for a fee. This shows that Mumbai could be more proactive about drafting and implementing a comprehensive waste management plan that recognizes the activities already happening on the ground and working with their existing "green soldiers" to make the city greener and cleaner.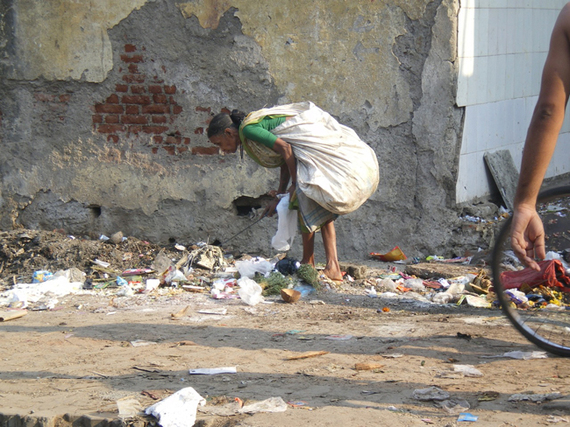 The Government of Bangladesh's Public Private Partnership program partnered with the World Bank and the Asian Development Bank to launch the Female Stipend program to lower gender disparity in education. This initiative encourages poor girls to attend school by providing uniform stipends, book allowances, and tuition subsidies to girls who were otherwise likely to drop out due to financial constraints. The project also includes teacher trainings, recruitment of female teachers, curriculum reforms, school infrastructure development, and awareness programs. This partnership between public and private actors has benefitted 2.6 million girls, almost 75 percent of all girls enrolled in secondary school.
Since 2000, Mexico City has opened its doors to private investment and has slowly attracted private capital to improve the city's public transportation and the mobility of its citizens. Mexico City's Ministry of Public Works stated in 2012 that private-public investment schemes of 60 billion pesos ($4.7 billion dollars) have been instrumental in advancing infrastructure: coverage of the Metrobús network was expanded from 20 to 95 kilometers, bus-only lanes were increased from 40 to 134 kilometers, and more than 70 stations and terminals were created. A freeway, 23 overpasses, and freeway interchanges were built, and the Urban Freeway was created to re-route traffic from overcrowded adjacent roads and the nearby unregulated roads that residents reverted to.
Private investment in Nairobi's slums is not uncommon: it is a recognized fact that the small-scale purchasing power of individual slum residents really adds up when it is multiplied by the hundreds of thousands of citizens that inhabit informal settlements. One important recent initiative is Adopt-a-light, which aims to improve public safety by ensuring that public spaces (like slums, streets, and parks) remain well lit after sunset. This is done through an effective partnership between the private and public sectors to finance and facilitate the installation of lights, and also provides financial sponsors with quality advertising services. By 2009, the program had installed 3,000 streetlights along 50 streets and had erected 33 high mast lights -- considered the most viable option given the potential for vandalism -- in several slums across Nairobi, serving over 150,000 households.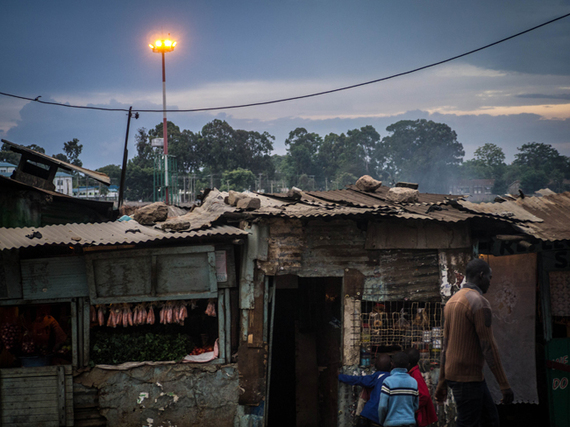 The Porto Maravilha project in Rio de Janeiro is an ambitious urban renewal initiative taking place in the old port, one of the most deteriorated parts of the city. Its goal is to improve the living conditions of its poorest residents, and at the same time generate a pioneering mixed-income space within the city. To make this visionary initiative possible, Rio's local government has developed special legislation and mechanisms to attract private investing. These include establishing a law delimiting the area of interest with special operating conditions, establishing a publicly and privately funded leading agency, and creating a series of financial incentives to attract private investment. The project is still in progress, but has already been successful in building new water and sewerage networks, and in urbanizing one of Rio's first favelas.
These initiatives are just a few examples of the many ways in which public-private partnerships can help marginalized communities in the Global South. Visit URB.im to learn more and to share your thoughts.