While urban renewal can lead to old and decrepit buildings being put to more "productive" or lucrative use, evictions can be disastrous for slum residents. Rising property values lead developers and government officials to abruptly displace slum dwellers, often without proper notice, legal standing, or reimbursement. Read on to learn about how four participation-based solutions use community resistance to face slum clearance in Cairo, Mumbai, Lagos, and Rio de Janeiro, then join us on URB.IM to share your thoughts.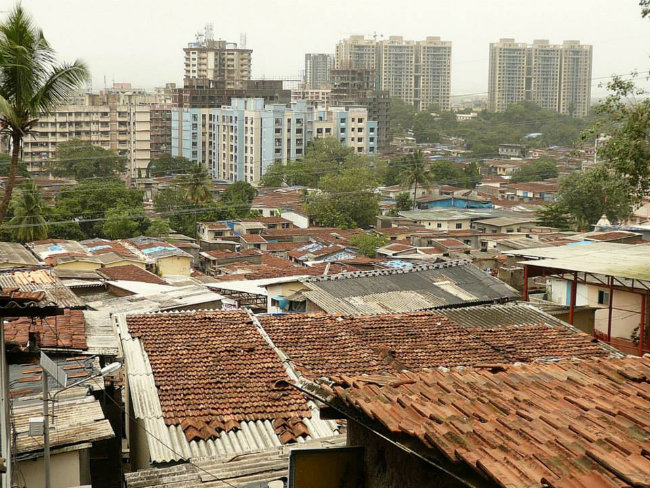 Many Mumbai slums are being demolished, relocated, and redeveloped in its quest to become a gleaming world-class city. URBZ, based in Dharavi, has launched an antidote to the heavy-handed government redevelopment policies: the 'Homegrown Cities' project. The plan is to develop tiny plots of land in collaboration with the community, local builders, and non-local architects and engineers. They will then sell or rent each house to someone from the community at the same price as for any other similar structure. By acknowledging the local construction practices and by keeping the homes affordable, the program is a promising alternative to the wholesale redevelopment of unplanned neighborhoods.
In 2012, Lagos' state government issued a demolition order for the Makoko riverfront, the city's largest and most visible slum. SERAC, the Social and Economic Rights Action Center, created the Nigeria Social Housing Initiative to support the slum residents' opposition to the demolition of their homes. This initiative focuses on creating awareness in informal areas on the need to improve housing conditions, establishing social housing cooperatives, boosting income-generating opportunities, designing a savings scheme to grow members' financial capacity, and promoting engagement amongst community members. SERAC is currently working on a new social housing policy draft, with hopes of getting it adopted soon by the Lagos State government.
The Cairo 2050 plan, established in 2008, classifies all informal settlements in the greater Cairo region as either unsafe or unplanned, and all of these areas are projected to be transformed into mixed-use high-rise buildings, public parks, or hotels by 2020. The government has promised to create 200,000 new units, but this number is nowhere near adequate to house the estimated 5 million slum residents. Cairo's residents therefore face constant eviction threats, and housing uncertainty was one of the many causes that brought slum dwellers to Tahrir in January 2011. The Cairo branch of the Housing and Land Rights Network created a toolkit to provide guidance for communities that face threats of eviction. Broken down into a ten-step process, this toolkit is designed as a formula for remedial and constructive action within existing national and international legal frameworks. With a focus on capacity building, it provides community-based organizations with practical information and tactical guidance for learning, referencing, assessments, and strategic planning. While the HLRN has been especially active in Cairo's advocacy issues, the toolkit has been shared with the entire global network, emphasizing the importance of cross-city learning.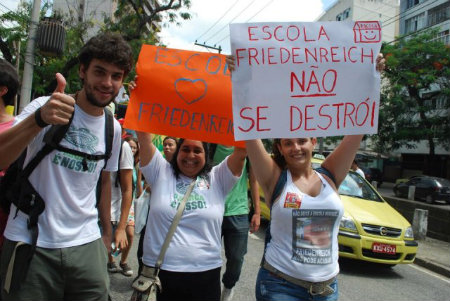 The transformations that Rio de Janeiro is experiencing in preparation for the 2014 World Cup and the 2016 Olympic Games are extensive, and concerns over several public issues such as the high costs of stadiums and World Cup infrastructure have triggered large scale protests. The NGO Meu Rio (My Rio) has been working to ensure that Rio de Janeiro's residents are active participants in these changes. Meu Rio currently runs more than 50 different campaigns, including the "Pressure Cooker" initiative, an interactive site that helps city residents organize awareness campaigns and propose concrete solutions to specific problems, in conjunction with the local government. The organization has also been instrumental in saving the Friedenriech public school, which was scheduled to be demolished to make room for an additional athletic training facility.
As these four solutions demonstrate, forceful slum clearance is not the only option. Join us on URB.im to read more about these community resistance initiatives and to share your thoughts.
Photo credits: Homegrown Cities and Meu Rio